ICQ Global
Supplier Directory
ICQ Global
7 Fleet Street, Brighton, BN1 4HD, United Kingdom
Size: Boutique
Year founded: 2018
About ICQ Global
ICQ Global is a People Development Company helping clients stop wasting time and opportunities due to sabotaging themselves and friction with others who think and behave differently.
The goal at ICQ Global is to develop an Uncommon Sense Mindset, which is the ability to see a situation from different perspectives so they can make better decisions and choose to respond instead of just reacting. The more they understand themselves and others, the more energy they have to focus on what they want instead of fighting what they don't.
Global DISC is an ICF accredited, multi-award-winning program that makes the process as uncomplicated and practical as possible. The portfolio of solutions has already benefited Fortune 500 companies, government agencies, universities and entrepreneurs through our global network of licensed practitioners.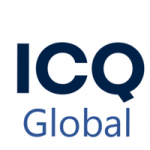 Specialisms
Global leadership, people development, global mindset.
Recent articles by authors from ICQ Global
We don't have any articles for authors from ICQ Global
Service Areas

People & Change