HuskyJam
Supplier Directory
HuskyJam
Warsaw, Poland
+48 669 291 634
Size: Boutique
Year founded: 2015
About HuskyJam
HuskyJam helps our clients in matters of digital transformation and increasing software development opportunities. Expert approach to digital solutions development.
Expert approach to digital solutions development
HuskyJam is a team of software development experts. We solve the business problems of customers, rather than focusing on a specific technology.
* Web Development
* CRM Development Services
* Mobile App Development
* Machine Learning Development
* Python Development
* ReactJS Development
ABOUT
Development of digital solutions with a human face
Our team has many years of experience developing different types of projects using dozens of technologies. The communication process in the project, the level of planning, development, and expertise can surprise a very demanding client. We always strive for seamless interaction and make us feel like part of a customer team.
WHAT WE DO
Featured projects
* Open Academy – An e-learning platform for entrepreneurs for one of the largest banks in Russia – Otkritie.
* Raiffeisen Gold – Special project for Raiffeisen Bank for the advertising campaign of their premium product for individuals
* Business class – Educational project for Google Russia and Sberbank
* Super5 – Mobile Fitness Assistant
ACHIEVEMENTS & FIGURES
Facts about us
* 200+ projects delivered
* 4 years of work
* 92% customers trust us for years
* 20+ highly skilled professionals
CLIENTS
Trusted to us
Our list of achievements includes not only projects using a range of modern technologies, but also for various business sectors.
* Google
* Moscow Exchange
* Toyota
* Kinder
* Bank Otkritie
* Nutella
* Audi
* Lexus
* Raiffeisen
EXPERTISE
Сomponents of our work
Solving modern technological challenges and issues requires not only expert level in technology but also the ability to use ready-made solutions, integrate them into a business workflow, with a deep immersion in the specifics of the business.
Technology
We rely on modern and widely used technologies for developing web and mobile software products
Platforms
We develop not only custom solutions, we also use ready-made software platforms if this meets the business goals of our Clients.
Specializations
Our team has gained experience in several industries, due to that we speak the same language with the Client and offer the best solutions
FREE ESTIMATION IN 24 HOURS
Need a successful project?
We are engaged in the development of web projects and mobile applications of high complexity for large companies and brands. Our customers are from Europe, the USA and Russia.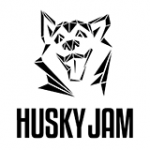 Specialisms
Mobile development, Web development, iOS, Android, Django, IT, Symfony, Electron, System administration, and Swift
Recent articles by authors from HuskyJam
We don't have any articles for authors from HuskyJam
Service Areas

Enabling technology