Huge Connect (Pty) Limited
Supplier Directory
Huge Connect (Pty) Limited
2nd Floor, 267 West Building, 267 West Avenue, Centurion, Gauteng, 0157, South Africa
+27 (0) 878 200 220
Size: Boutique
Year founded: 2004
About Huge Connect (Pty) Limited
The Perfect Telecommunications Service Provider For Business Until August 2017, Huge Connect was known as ConnectNet. Since our incorporation into the JSE-listed Huge Group Ltd, we've changed our name, but not our business philosophy or service.
Ever since we first started in business back in 2005, we've been providing value-added data services using GSM-based cellular data networks for secure (PCI Compliant) connectivity for payment systems as well as other business-to-business and machine-to-machine applications.
We've also added to our service offering with a comprehensive suite of telecommunications solutions that include:
* Secure (PCI Compliant) Connectivity for Payments Systems
* WiFi Solutions
* Data Connectivity
* Voice Communication
* IoT Solutions
All our solutions are locally designed, developed and produced. This means even if you're a small business, you don't have to buy into cookie-cutter solutions that were designed for larger corporations and which don't actually address any of your specific needs.
Instead, we'll create and implement bespoke, customer-specific solutions that are right for you – at highly competitive tariffs. We're also acutely aware that many SMEs end up at the bottom of the priority list of many telecoms providers – purely because they don't spend as much money as the big corporations.
At Huge Connect, this never happens. Each individual enterprise and budding businessman contributes to the success of our business, and we make certain that your needs are genuinely cared for.
If you're a business looking for a reliable single service provider to take care of all your voice and data requirements (including cloud services), let's chat. We'd love to help you decide which solutions will work best for you and your business. Business Connect – Now You're Talking!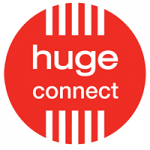 Specialisms
GSM Data Solutions, Fail-over Solutions, Data Solutions, Voice Solutions, Data & Voice Solutions, Branch Connectivity, SIP, Hosted PBX, Fixed Geographic Telephone Line, PCI Certified Solutions, Dedicated Fibre Solutions, and FTTx
Recent articles by authors from Huge Connect (Pty) Limited
We don't have any articles for authors from Huge Connect (Pty) Limited
Service Areas

Enabling technology