Hibob
Supplier Directory
Hibob
Boundary House , 91-93 Charterhouse St. , London , EC1M 6HR, United Kingdom
+44 (0)20 3865 9865
Size: Boutique
Year founded: 2015
About Hibob
Hibob is a people management platform that helps dynamic companies bring out the best in their employees.
Founded in 2015, Hibob was created based on the understanding that the world of work is changing. Hundreds of businesses enjoy bob's fresh approach to employee experience through a smart app, a personalized benefits store, and inviting onboarding and engagement tools.
Seamless integrations, combined with ongoing support, make it easy for HR, managers, and employees to join and interact with bob. Our data-driven solution helps modern businesses attract, excite, retain and develop their people for the workplace of the future.
bob streamlines core HR processes by automating and simplifying approval cycles with just a click on the web or our mobile app. An intuitive UI eases arduous tasks as the complicated forms of yesteryear become a faded memory. New people feel welcome and quickly bond with your company's culture, values, and people through a streamlined, customizable onboarding process. Flexible views of the company's people directory help new and veteran team members better connect professionally and personally to others.
HIBOB COMPLETE PACKAGE INCLUDES
Analytics
bob crunches the numbers so you don't have to. When you need to make an important management decision, bob's there with real-time data, reports, and analysis. Advanced filtering allows you to view all the important data, analyse company insights, and track people analytics trends.
Benefits
Easily monitor pending and active benefits for employees, plus add your own at your leisure. Offer the best perks for attracting and retaining top talent. Pensions, vouchers, insurance, and membership benefits are all stored and managed in one place.
Core HR
Solve your fundamental HR needs with engaging tools for employees and managers alike, such as a unified dashboard view and dynamic org charts. Empower your employees to perform HR actions on the go and stay up to date with company events through our intuitive mobile app.
Culture
Transparent cultures are ones where employees are both heard and included. Turn on a constant stream of information and recognition through company-wide or site-specific Shoutouts and Kudos. Clubs and superpowers allow your people to get to know co-workers, to engage and collaborate.
Doc Hub
Automate your paperwork with secure doc management. From employee contracts to company handbooks and more, we've got you covered. With DocuSign built-in, delivery signature collection, and tracking of contracts is a breeze.
Goals Setting
Put your people's professional development first with our user-friendly mechanism for setting goals. Employees and managers will always be aligned by setting clear benchmarks, tracking progress, and optimizing engagement.
Onboarding
Create a sense of belonging from day one with streamlined and personalized onboarding. With bob, the onboarding admin process is smooth, thanks to customization with clear workflow and tasks and automation. New joiners automatically feel welcomed and connected by getting to know teammates, joining hobby groups and tribes.
People Directory
bob's people directory is the next-generation org chart. Built for the way people work today, our dynamic directory enables easy navigation, filter, and search. Go beyond the traditional hierarchies of the past and visualize the unique connections between your people
Performance
Bring the best out of your people by setting goals, managing performance reviews, and tracking results. Our HR and manager dashboards present clear results that identify top performers. Ongoing feedback check-ins, self-assessments, and peer reviews help employees grow.
Reports
Generate HR insight reports instantly through advanced people analytics. Details are automatically updated with real-time data for up-to-date scheduled reports. Customized template selection and creation puts the decision in your hands.
Time and Attendance
Time and attendance elegantly automates the approval and reporting process through one central hub that features both streamlined tracking and total access with transparency. Track work cycles, attendance reports, and approve hours, ensuring timeliness and accuracy.
Time Off
Customizing is the name of the game when it comes to time off in bob. Simply sort and track holiday, sickness, and absence management according to individualized employee policies. Optimize the request and approval processes with Google calendar, Slack, and our mobile app.
Workflows
Completely customizable, automated workflows make sure that each stage of your processes are completed at the right time, by the right people. Optional approvals and dependencies between tasks automatically trigger actions to move things smoothly along.
Your voice
Empower your people. Your voice empowers people to anonymously and securely report workplace misconduct and enables companies to take swift action.
Our 130+ people in New York, London, and Tel Aviv are working every day to help the companies that are changing the world, change for the better themselves. Want to join or partner with us? We'd love to hear from you!
Email Hibob at contact@hibob.com or call us at 020 3865 9865 to #sayhitobob. #hrtech #hrsoftware #peoplemanagement #employeeexperience #futureofwork #employeeengagement #companyculture #growyourpeople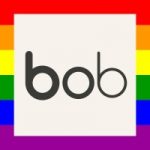 Specialisms
HR software, recruitment software, HR systems, personnel management, business process outsourcing, HR solutions, HR system, workforce management software, HR platform, onboarding, HR tech, employee engagement, company culture, people management, future of work, employeeexperience, company culture, global HR, performance reviews, onboarding, work from home, remote work, future of work, HR Tech, and HR Professionals.
Recent articles by authors from Hibob
We don't have any articles for authors from Hibob
Service Areas

People & Change