GfK
Supplier Directory
GfK
Sophie-Germain-Straße 3-5, 90443, Nuremberg, Bavaria, Germany
Size: Large
Year founded: 1934
About GfK
Our mission at GfK is to connect data and science. Innovative analytics solutions provide answers for key business questions around consumers, markets, brands and media – now and in the future. As an analytics partner, we promise our clients all over the world "Growth from Knowledge".
GfK is one of the world's leading market intelligence companies. We are focused, simple and digital. We are a client-centric business. Our Vision values simplicity, embraces digital, and encourages a focus on outcomes for our clients. Our goal is to help our clients achieve profitable growth from knowledge. We constantly pioneer new solutions and develop innovative end-to-end processes that are faster and more efficient, and that deliver true competitive advantage.
We don't have a crystal ball. But we love data and science and we understand how to connect the two. We care about attention to detail and accuracy. We are digital engineers who build world-class analytics, provide actionable recommendations, powered by leading edge technology.
Our clients are businesses around the globe. To make the best possible business decisions every day, they need to know what is happening now – and in the future. They need more than purely descriptive data; business decision makers need actionable recommendations based on advanced analytics.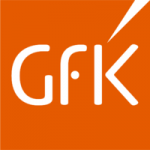 Specialisms
Information Technology & Services, Big Data, Consumer Goods Technology, Market Intelligence, Data Reporting, Data & Science, Market Research Consultant, Business Consultant, IT Solutions.
Recent articles by authors from GfK
We don't have any articles for authors from GfK
Service Areas

Analytics
Customer Engagement
Enabling technology
Strategy & Innovation