Gaye Clemson
Size: Independent Consultant
Year founded: 2011
About Gaye Clemson
As a leading edge orchestrator of 'agile organization' change transformation, Gaye Clemson is passionate about helping leaders create new agile and adaptable business performance management systems and operating models.
Key areas of focus include empowering cross-functional teams, shifting cultural norms, building proactive agile and adaptable decision making and performance management systems and strengthening leaders' ability to execute strategy with greater agility, adaptability and attentiveness.
I bring over 30 years experience at the forefront of transformational change in the high tech industry in both corporate and consulting roles from email to the internet to the new subscription-based operating models of today. This includes functional management expertise in strategic planning, market research, services planning, business operations, global account program management and key initiative portfolio management.
I love to share my Lessons Learned with leaders and their teams and at national and industry conferences including the Association of Strategic Planning, Bay Area Human Resources Executives Council (BAHREC) and most recently at the Silicon Valley Organizational Development Network (SVODN).
I also love to write and am a published author of a number of oral history and business narratives. My most recent 'Agile Strategy Execution – Revolutionizing the How!' integrates the strengths of the Agile Manifesto with strategy execution Best Practices, resulting in an easy to use set of principles and techniques that can be used as a framework for driving effective transformational change.
Transformational Change Areas of Interest and Expertise
* Agile and Adaptive Strategy Execution
* Orchestration Skills Development
* Attentive and Transformational Leadership Skills Development
* Adaptive Decision Making Systems
* Culture Dialogue Workshop and Retreat Facilitation
* Operating Model Revitalization
* Empowering Cross-Functional Teams
* Micro-Learning Strategy and Delivery
* Compelling Story and Greater Good Brand Voice Development
* Customer Success Motions and operating models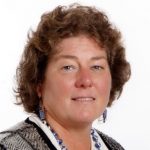 Specialisms
Change transformation, strategy.
Recent articles by authors from Gaye Clemson
We don't have any articles for authors from Gaye Clemson
Service Areas

People & Change
Strategy & Innovation