Forbytes
Supplier Directory
Forbytes
E-commerce Park, Vasatorpsvägen 1, Helsingborg, 25457, Sweden
+46 073 612 22 79
Size: Boutique
Year founded: 2011
About Forbytes
Forbytes is a reliable software outsourcing company. We are a stable technical partner for your business.
Our aspiration is to lead you through the digital transformation and help your business grow. We are passionate about what we are doing and are ready to share our extensive experience in eCommerce. Satisfied clients are the best confirmation of our high-quality work. We help your business reach new heights!
Our mission
To solve non-technical business problems effectively with technical solutions.
Our vision
Dedication
We give our full undivided attention to the project and help your business reach its full potential.
Competence
We help your company become more efficient and create new possibilities for its growth.
Optimization
We come up with more effective decision-making approaches and release people from routine work.
Fulfillment
We create digital transformation solutions that satisfy all of our clients' needs and make our employees feel fulfilled in their work.
Our story
Ever since the foundation, our software outsourcing company has been focusing on using technology to help businesses become more efficient. We apply our solid expertise in eCommerce solutions to support client-partners on their way to success, from small family businesses to market-leading enterprises.
Today we have a 41% average annual team growth and 4 offices across Europe. We create digital transformation solutions using some of the most popular technologies, such as .Net, PHP, React, and Magento eCommerce platform. Nevertheless, the long-lasting relationships that we build with our clients are what we are proud of the most.
We are a software development company that works closely with our client-partners to help them go through digital transformation. We are a trustworthy software partner with a 4.9 rating on Clutch and an average duration of 4 years for our projects.
High-End software is not the only service we provide. We aim to deliver business development practices to help your company grow. We take an interest in your business and your processes and finding out how we can provide the best business development service to you.
Whether it be project management tools, a portfolio management plan or a full-scale digital transformation, we want to make a difference in your business.
Trust your business development to Forbytes — a reliable software outsourcing company
* 4 offices in Europe
* 10 years of expertise
* 80 + employees
* 52 months as average duration of partnership with client
* 64 projects delivered for last two years
* 41 % average growth of new employees
* 7 % Junior level developers
* 40 % Middle level developers
* 53 % Senior level developers
Forbytes was founded in 2011. Our main goal was to help businesses understand the benefits of technology and digital transformation, and we stay true to it till this day. Our founders, Don Lowe, Taras Demkovych, and Orest Chaykivskyy, brought their experience from various industries together and created a software development company that uses technology to improve businesses.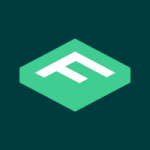 Specialisms
Software Development, eCommerce solution development, Web Develoment, Database development, Magento, Custom Software Development, Big Data & Business Intelligence, Requirements analysis, System integration, UI/UX, Gaming, Virtual Reality, and MVP development
Recent articles by authors from Forbytes
We don't have any articles for authors from Forbytes
Service Areas

Enabling technology
Strategy & Innovation