Flentas
Supplier Directory
Flentas
Pune, Maharashtra, India
+91 99-7549-8077
Size: Boutique
Year founded: 2016
About Flentas
Flentas helps Startups, SMEs & Enterprises to leverage full potential of Cloud by making their journey to Cloud a successful one.
As an organisation, Flentas is focused on Cloud Consulting, IoT,  DevOps practice and implementation, Cloud Governance Automation, Load/Performance Testing and tuning of high Traffic / High Volume Cloud applications.
Flentas serves clients globally of all shapes and sizes with a strong and passionate team of experienced Solution Architects and Technology Enthusiasts.
Flentas is a born in the cloud consulting company, leading the most complex technology projects in various industries. We leverage the innovative capabilities of the cloud to help customers build new revenue streams, increase efficiency, and deliver incredible experiences. Through effective and optimal integration of technology in a plethora of business functions, we have elevated businesses across the world.
Email: info@flentas.com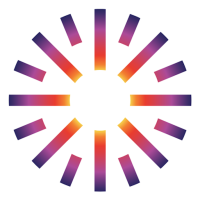 Specialisms
Cloud Consulting, Amazon Web Services (AWS), Internet Of Things (IoT), Big Data Consulting, AWS Managed Services, Microservices Architecture, DevOps, Performance Testing, Load Testing, Cloud Migration, Cloud Governance, Product Development, Cloud Security, and Automation
Recent articles by authors from Flentas
We don't have any articles for authors from Flentas