EZ Rankings IT Services
Supplier Directory
EZ Rankings IT Services
A-74, 2nd Floor, Sector-2, Noida, Uttar Pradesh, 201301, India
+91 956 0133711
Size: Boutique
Year founded: 2010
About EZ Rankings IT Services
EZ Rankings is one of the competitive online marketing company from India. We firmly believe in offering QUALITY services at AFFORDABLE prices.
We offer you dedicated search engine optimization (SEO) services to help you to score over your competition. We help you to achieve brand, growth and stability for your business.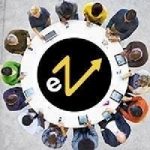 Specialisms
Search Engine optimization, Digital Marketing Services, Social Media optimization, Mobile Applications, Web Design & Development, Web Hosting & Maintenance, Pay Per Click (PPC), App Store Marketing, Link Building, Conversion Rate Optimozaion, Online Reputation Management, ORM, App Store Optimization, Conversion Rate Optimization, SEO Services, Digital Marketing.
Recent articles by authors from EZ Rankings IT Services
We don't have any articles for authors from EZ Rankings IT Services
Service Areas

Customer Engagement