Exponential View
Size: Boutique
Year founded: 2015
About Exponential View
Our mission is to explain & lead our new exponential world. Reading Exponential View weekly is a mental exercise in understanding the present from a multidisciplinary perspective of economics, technology, philosophy, and business, in order to explain the future.
It is based on these pillars:
* The rate of change is increasing (technology, globalisation, climate)
* The changes are ineluctable
* There is an inter-relationship between technology, norms, groups, identity, culture, political economy & business systems
What will these changes mean for business, society, and communities?
Azeem Azhar is one of the leading thinkers bridging the gap between two cultures—that of technology on one end, and humanities on the other—to provide a holistic understanding of our near future.
Spotify's founder, Daniel Ek, said that
"Exponential View is a must-read and always provides a thoughtful perspective on our exponential world."
Want more from Azeem? Become a member
"What I have learned from your material in 20 hours was worth the full year subscription." —Timo G, EV member
Join the Exponential View premium community for $120/year and get access to:
*Invite-only live briefing calls with Azeem and some of the foremost experts creating, analysing, and investing in the future
In our regular State of the Exponential briefings, you will hear directly from experts leading in their industries. You will have a chance to ask questions and challenge ideas in real time. See previous discussions here.
Can't make the briefing? We'll send you notes, the video-audio recording, and other resources to help you dig deeper into the topic.
* Access to every conversation Azeem has had on the Exponential View podcast
Wired named Exponential View podcast "the podcast to expand your mind". You will have a unique opportunity to read every conversation we published most recently, including all the unaired bits. Guests have included politicians Tony Blair, Andrew Yang, Marietje Schaake; AI experts Andrew Ng, Gary Marcus, Joanna Bryson; investors Kai-Fu Lee, Bill Janeway, Reshma Sohoni; economists Mariana Mazzucato, W. Brian Arthur, Carlota Perez, and many others.
* Want even more?
Whenever something special comes up, you'll be the first to get your hands on it. We partner with publishers to give you some of the most thoughtful books on technology and society for free. When a chance occurs, we get members free tickets to some of the best events on AI, technology and business there are.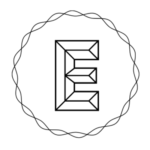 Specialisms
Artificial intelligence, neuroscience, clean tech, and entrepreneurship.
Recent articles by authors from Exponential View
We don't have any articles for authors from Exponential View
Service Areas

Enabling technology