Evince Development
Supplier Directory
Evince Development
New York, New York, USA
++1 (315) 715-8494
Size: Boutique
Year founded: 2012
About Evince Development
EvinceDev (Evince Development) is a globally integrated Digital Innovation agency disrupting the market with years of sophisticated experience and a dauntless moto of 'Delivering Growth by Accelerating Digital Transformation'. Inspired by the Spartan Community, Evince has established its Steeping Pillars of Commitments, Ethics, Integrity, innovation and Strategical Approach.
We risk everything we have got to surpass the expectation of our clients and deliver what no one in this Industry would take the challenge.
OUR VISION
To be a Champion IT boutique shop with Passionate handpicked professionals.
OUR MISSION
Treasuring Relations, Delivering growth by continuously transforming client needs into innovative & worthwhile solutions by establishing a unique satisfactory work culture to provide unmatched IT services.
FACTS & FIGURES
800+ Project Severed From SMBs To INC And Fortune 500 Companies
168+ Clients From 18+ Countries
90+ Highly Skilled Domain Experts
460+ Cumulative Years Of Experience
Debt Free Organisation
97% Project Success Ratio
OUR VALUES
QUALITY SERVICES
Deliver pre-eminent quality end results, Constant learning & Seek improvement, Maintain strict procedures and Standards
PROJECT FIRST APPROACH
Project focused to provide top-notch result, Offer best recommendation for Project, Deliver Project which brings triumph
ETHICS AND HONESTY
Value our commitments & principles, Provide accurate project reporting, Strive for highest ethical standards
360° SATISFACTION
Believe in clear client communication, Value the rights & interest of Clients, Value the rights & interest of Employees
WORK PHILOSOPHY
PASSIONATE AND HIGHLY TECHNICAL
DEDICATED
WELL TRAINED
TEAMWORK APPROACH
ETHICAL
ACCEPT CHALLENGES
WINNER ATTITUDE
INFRASTRUCTURE OF EVINCE
Comfortable Sitting space for 90+ Professionals with plenty of open space
Bio-metric access on each entry point
24 X 7 CCTV surveillance with 16 cameras
Higher configuration workstations and Servers
Data security with No USB access and Daily Data backup on a cloud
All licensed software with latest updates and antivirus protections
Center of Excellence in Operation Management with Project Ownership concept
Hi-speed secured network with Firewall monitoring
Highly technical and satisfied team members to accept any challenges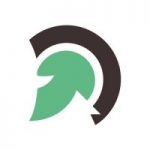 Specialisms
E-Commerce & SEO, Magento Development, Custom Application Development, Offshore Development, Web Development, Product Development, IT Services and Cosulting, Portal Development, Mobile Development, Product Re-Engineering, Application Maintenance, MEAN Stack, IT Consulting , Technology Migration, PHP Portal Development, Creative Services, Aspnet Development, Enterprise IT Solution, Sourcing Solutions, and Enterprise Application Development
Recent articles by authors from Evince Development
We don't have any articles for authors from Evince Development
Service Areas

Enabling technology