Equator
Supplier Directory
Equator
144 Elliot Street, Glasgow, Scotland, United Kingdom
+44 141 229 1800
Size: Medium
Year founded: 1999
About Equator
About Equator – how we build the business models and brands of tomorrow. The digital world is ever-changing and consumers have never had higher expectations of a brand. It's survival of the fittest – if brand X fails to adapt, it will quickly become an ex-brand. To meet these challenges, you need the right digital partner.
True digital transformation asks big questions of your business. Our digital transformation services support your business from consultancy to delivery and beyond. We discover, define and deliver solutions that enable you to operate more efficiently, automate repeated tasks, integrate your supply chain and create stronger relationships with customers.
Our story
We're just getting started
In 1999 John, JJ & Garry saw that digital would revolutionise the world; levelling the playing field for smaller brands and creating new business models. Realising that few businesses were equipped to respond to this transformation, they left the security of successful careers to build a new type of agency for the digital age.
From a bedsit with just a Bondi blue iMac and a big idea, they conceived Equator. An agency designed to create the business models and brands of tomorrow. They had no rule books. They saw a challenge, created a visionary strategy and delivered it
Fast-forward to today
So much has changed. The high street is unrecognisable, national brands are being wiped out, and digital Unicorns dominate almost every sector. Within all this change, we believe there is one constant – the need for visionaries like Equator who enable brands to take on tomorrow.
The difference we're making
Equator In Numbers
£2bn Revenue Growth – Each year the solutions we've created generate over £2 Billion in incremental revenue for our clients.
40m People – Each year, over 40m people interact with the digital experiences we manage.
35x PPC ROI – Our average return on investment through paid search is 35:1.
63% Growth In Conversion Rate – Thanks to our integrated strategy, data and UX approach, the digital experiences we've created have delivered an average of over 60% growth in conversion rate across our clients.
Our Team – Over 180 experts based in Glasgow and London
We thrive on constructive challenge, straight-talking and pragmatism. We value diversity. We are fair, honest and open-minded – imagining better and evolving fast.
Recognition for effectiveness
We are driven by delivering demonstrable change for our clients. We are therefore very proud of the awards we've won for the effectiveness of our work.
16 DBA Effectiveness Awards
We're very proud of these awards that celebrate the difference design makes.
8 DADI Awards Wins
We're proud to have won several of these Digital Awards from The Drum.
9 Herald Business Awards Wins
Including Digital Professional Of The Year & Business Of The Year
3 Silver Awards
We've won Silver Gongs at the celebrated W3 global digital awards for Village, B and AXA.
2 Awwwards Wins
It's an honour to have been awarded by this respected global platform for great digital work.
2 New York Festival Awards
We're proud to have won two New York Festivals Awards.
Scotland's Top Agency 7 years running
Econsultancy Digital Agency Review. For the 7th consecutive year we're the top agency in Scotland and No.5 Design and Build agency in the uk.
2 D&AD Awards
We've won two of these prestigious awards celebrating the best in creative.
8 Roses Awards Wins & 2 International Red Dot Awards Wins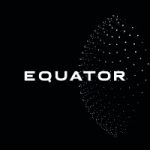 Specialisms
Design & Build Digital Agency
Recent articles by authors from Equator
We don't have any articles for authors from Equator
Service Areas

Customer Engagement