Elements.cloud
Supplier Directory
Elements.cloud
San Francisco, California, USA
Contributor
Size: Boutique
Year founded: 2014
About Elements.cloud
Elements.cloud – Documentation Hub for Salesforce. Not a Salesforce user? Jump to ** below.

Easily pinpoint how to clean up your Org and make changes with confidence. Get back the agility that Salesforce originally gave you. Build easily adopted and maintained documentation. Eliminate those miscommunications around users needs.
Sync your entire Org meta data into an easily navigated tree structure and get a view you've never seen before. Use the Org Analytics to quickly understand what can be deleted to clean up your Org and the current state of the documentation.  Make it the single source of documentation for all projects going forward; attach notes, links to external documents, videos and images, business process maps, requirements and user stories. Collaborate with your teams and consultants.
The freemium cloud model makes it easy to get started and deliver immediate benefits.  In just 15 minutes you can install, set up and sync with the 14 day trial. If you have a monster Org, you may need to get a coffee whilst the sync completes.
**Not a Salesforce user?
Eliminate miscommunications and wasted effort around business operations. Reduce the cost of compliance. Increase speed of on-boarding.
How? Build the single source of truth for business operations for all end users using the free Documentation Hub: business process mapping, requirements & user stories. Upgrade to Pro to access advanced mapping, compliance features, Single Sign-on and better IT Administration.
Business agility requires an agile implementation lifecycle
To accelerate the lifecycle you need to eliminate the friction and improve collaboration at every phase.
Elements.cloud coordinates the development and reuse of all documentation around the lifecycle and provides critical metadata impact assessments to accelerate decision making.
Elements.cloud ensures your Org improves with age – like a fine wine or classic sports car.
Requirements & User Stories
Capture, triage and prioritize all your user generated requirements in one place with a managed lifecycle from "raised" to "implemented". Add supporting information (notes, links, images) and collaborate on requirements. Link existing or create new user requirements in live process mapping workshops.
Develop user stories and supporting information (notes, links, images) and collaborate on requirements. Link user stories to process diagrams to give business context for developers.
Sync user stories with JIRA projects and see the Elements user story right panel inside Jira to add context to the user stories.
Process Mapping
Deceptively simple. Hugely powerful. Proven in every industry. Connect, engage and communicate with your business users, developers, executives and regulators
Develop a "single source of truth" that is more than project documentation. It is the operations manual delivered as end user training. It is a platform for continuous improvement.
Confidently build version controlled hierarchical process maps in live workshops. Link any activity to supporting information (resources, documents, training materials, video, apps, webpages and Org metadata). Deliver live diagrams inside Salesforce, cloud apps and webpages, protected by a sophisticated security model.
Org Impact Analysis
Make changes faster with confidence with powerful Org Impact Analysis. Connect with Production and Sandbox Orgs to sync and analyze all metadata nightly.
The Org Analysis includes Field Impact, Field %Filled/Populated, Field WhereUsed and Dependency Trees which are multi-level WhereUsed for a range of metadata types.
Org Analysis can be viewed in the Elements web app or inside Salesforce Setup, Record Pages and Copado in a right panel using the Chrome Extension.
Org Documentation
The Org analysis creates automated documentation from your metadata information. This includes details such as date created and updated. The detailed analysis adds Field Impact, Field %Filled/Populated and Field WhereUsed.
Document Org config with rich text documents, links to external content via URL links, process diagrams and requirements.
We know it is hard, so we make it easy: create and view documentation using our web app, inside Salesforce Setup, Record Pages, Copado or our iOS app using the Chrome Extension.
In-App Feedback and Help
Extend the Salesforce help icon for objects and fields to add In-app feedback, help and ratings.  Respond in seconds and drive up user adoption and data quality.
Help articles can be rich text documents, URL links to external content (procedures, training , videos, apps) and process diagrams.
Org Analysis can be viewed in the Elements web app or inside Salesforce Setup, Record Pages and Copado in a right panel using the Chrome Extension.
Data Privacy
Satisfy GDPR and other data privacy regimes by tracking privacy permissions and policies for leads, contacts and person accounts. Integrate with any marketing automation solution and manage lists based on permissions/consents.
Branded and internationalized preference center provides single customer portal for sales, support and marketing outbound campaigns. Customers can subscribe/unsubscribe & update permissions/consents on the web and mobile devices.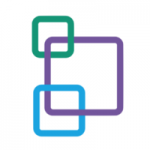 Specialisms
Business process management, process mapping, and salesforce.com.
Recent articles by authors from Elements.cloud
Service Areas

Organisational Design
People & Change