Drucker School of Management
Supplier Directory
Drucker School of Management
1021 N. Dartmouth Ave, Claremont, California, 91711, USA
++1-909-607-5117
Size: Boutique
Year founded: 1971
About Drucker School of Management
Peter F. Drucker is considered the father of modern management, and his time-tested doctrine is the cornerstone of your education at the Drucker School of Management. He was an Austrian-born immigrant, a respected mentor, and a brilliant man who placed a high premium on being ethical, globally minded, and socially conscious.
As a writer, teacher, consultant, and unparalleled management guru, Drucker influenced governments, non-profits, and corporations, including Edward Jones, General Electric, Toyota, Coca-Cola, Intel, Girl Scouts of the USA, and countless others. He taught at Claremont Graduate University from 1971 until 2003, passing away two years later at the age of 95.
The Drucker name commands international respect because his management philosophy makes sense, gets results, and empowers everyone in an organization to make a lasting difference.
OUR LOCATION
Located in the sunny, tree-lined heart of Claremont, about 35 miles outside downtown Los Angeles, the Drucker School combines the best of both worlds. Claremont offers a tranquil environment ideal for stress-free studying and rejuvenating study breaks, while America's second-largest city, Los Angeles, is just a short car or train trip away. Enjoy the serenity of a college town and the prestige that comes with being part of The Claremont Colleges while still networking with LA's business innovators, creative thinkers, technology leaders, and more.
Built on the management principles of Peter Drucker, our graduate programs will enable you to get results and create positive change.
That's why the classroom experience at Drucker is so highly interactive. Our globally recognized faculty engage students in a daily conversation about the future: their own and the world they will transform.
What makes one school different from the next? We believe it is the philosophy and the people that will ultimately define your grad school experience.
Our philosophy is based on people—management as a human enterprise, as a liberal art. The people you'll meet at the Drucker School reflect this philosophy in every interaction—from the staff, to the faculty, to your fellow students.
You will be treated with respect, praised for your individuality, and embraced by the collegial synergy of our extensive academic community.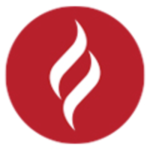 Specialisms
Educational Institution.
Recent articles by authors from Drucker School of Management
We don't have any articles for authors from Drucker School of Management
Service Areas

People & Change
Service Types

Research
Training