Differly
Supplier Directory
Differly
340 Legget Drive, Suite 140, Ottawa, Ontario, K2K 1Y6, Canada
+1 (613)-222-9027
Size: Boutique
Year founded: 2018
About Differly
Differly is a digital transformation consultancy based in Ottawa, Canada. We are seasoned practitioners and strategists with a diverse background in strategic planning, digital strategy, data, IT services and enterprise architecture, communications, marketing, customer engagement, organizational performance and data.
Transformation and leadership
Digital transformation is fundamentally about how your business responds to digital trends that are occurring whether or not you initiated them, like them, or want them. This was the root passion for the launch of Differly.
Technology enablement
Get clear and unbiased recommendations, with a structured action plan.
Customer experience management
We help organizations address head on the profound changes driven by digital disruption and the always-connected consumer!
Loyalty and customer performance strategy
Loyalty is so much more than points. Enduring loyalty is about relationships. We have deep, proven expertise in this area.
Data Management
How you collect, store, process and leverage data is imperative to your business success and risk management. Let us help provide clarity, peace of mind and a sound plan.
Marketing and Sales Operations
While the basic principles of Marketing and Sales haven't changed, the operating model of both teams, customer behaviour and the technology stack certainly has! If technologies and customer expectations have changed and evolved faster than your marketing and sales organization, you are not alone! Let us help.
Contact: Connect@Differly.com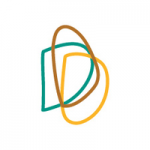 Specialisms
Enterprise Digital Strategy, Customer Engagement, Content Strategy, Data and Analytics, Enterprise IT, Virtual CIO, CDO, Workshops and Coaching, Digital Marketing and Channel Strategies, Governance Models, Strategic Planning, and Measurement Frameworks, KPIs.
Recent articles by authors from Differly
We don't have any articles for authors from Differly
Service Areas

Customer Engagement