Deviatics
Supplier Directory
Deviatics
Toulouse, France
Size: Boutique
Year founded: 2010
About Deviatics
Deviatics helps you better understand the behaviour of your visitors and make the right decisions to help them convert. From the audit of your eCommerce site to the analysis of your customer segments through the implementation of an optimisation plan, Deviatics accompanies you on a daily basis to achieve your business objectives.
Real-time personalisation
Leverage your customer data to create a unique shopping experience. Customise your site by automatically adapting its content to their profile. Attract newcomers, reassure hesitators, reward the faithful.
Behavioural emailing
Interact with your visitors, keep in touch at every stage of their visit cycle. Set up automatic and custom emails. This allows your customers to complete their purchase whenever they want and on any device.
Product recommendation
Automate and improve the management of your merchandising. Recommend relevant products at key stages of your customer journey. Increase your conversion rate with our recommendation strategies.
Audit of the existing situation
Our vocation is to help you improve your conversion and therefore your turnover. By combining our expertise with your business knowledge, we help you build a tailored strategy to optimise your e-commerce site.
KPI monitoring and analysis
Click through rate, average shopping cart, dropout rate, re-purchase rate … Thanks to our comprehensive reporting platform and our data science department, we analyse your main KPIs for you to constantly act and iterate.
AB Testing
Our A/B Testing tool allows you to choose the most effective versions and scenarios and continually improve the performance of your actions. Our technology over-lays the elements to be tested, deploying effortlessly on your site.
Omnichannel solutions
Our Ship From Store, Web To Store (Pay&Collect, Reserve&Collect, Personal Stylist) and PoS Digitalisation (Clienteling, Mobile Payment) solutions are now branded as OneStock.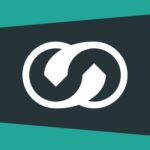 Specialisms
OneStock, Click & Collect, Product recommendation, Email remarketing, Customer engagement, E-Reservation, Personal Shopper, Predictive customisation.
Recent articles by authors from Deviatics
We don't have any articles for authors from Deviatics
Service Areas

Customer Engagement