Decade3
Supplier Directory
Decade3
Suite 1 5th Floor, 31/32 Park Row, Leeds, LS1 5JD, United Kingdom
+44 7877 225 868
Size: Boutique
Year founded: 2020
About Decade3
What is Decade3? Don't worry, you're not the first to ask…
We're a team of Software Engineers. We provide offshore software development services to firms- managed by us, here in the United Kingdom. Maybe you think only large IT firms can reap the benefits of offshore software development…
But that's not exactly true.
The world is more connected than ever before. Managing a team or project remotely is now accepted (and sometimes, expected) regardless of business size.
As your tech partner, we have boots on the ground in the United Kingdom and Malaysia, working in Agile to deliver the best solutions for your business.
Decade3 supplies on-demand software development services for businesses wishing to reap the economic benefits of offshoring, fully managed by a company here in the UK. We have a dynamic development operation based in Kuala Lumpur, representing the SEA region.
Our management team is located across the UK and Malaysia, providing organisation, governance and quality assurance for your projects.
Get in touch!
Whether you would like to know more about our services or just have some general queries, we'd love to know how we can work together.
Email – info@decade3.co.uk
Contact Decade3 at enquiries@decade3.co.uk to find out how we can help your business, lower development costs and increase output.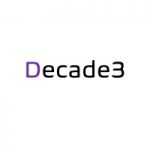 Specialisms
Software development
Recent articles by authors from Decade3
We don't have any articles for authors from Decade3
Service Areas

Enabling technology