Datamatics
Supplier Directory
Datamatics
MIDC, Andheri (East), Mumbai, Maharashtra, India
+91 (22) 6102 0000
Size: Large
Year founded: 1975
About Datamatics
Datamatics is a global IT &BPM company with over 10,000 employees and providing technology solutions to more than 200 customers worldwide.
The company has a presence in 9 countries, including India, the Philippines, Singapore Dubai, USA, UK, Sweden, Germany, and Australia. Its global delivery centers are spread across the US, Europe, India, and Philippines. Datamatics has a strong footprint in the digital space providing new-age solutions in the Cloud, Enterprise Mobility, Robotics, Digital Process Automation, and AI.
The company also has a robust product portfolio in Robotic Process Automation (TruBot), Cognitive Data Capture (TruCap+), Business Intelligence & Advance Analytics (TruBI) and Artificial Intelligence (TruAI). Datamatics provide digital solutions across Banking & Financial Services, Insurance, Healthcare, Manufacturing, International Organizations, and Media & Publishing verticals.
Digital technologies, a super-set of Social, Mobility, Analytics, and Cloud (SMAC), along with Robotics and Artificial Intelligence; are at the forefront of the current wave of disruption. At the same time businesses which are reinventing themselves with digital technologies are seeing lots of opportunities.
Datamatics is well positioned to implement these transformative technologies for your businesses. Datamatics with its experience and expertise has carved a niche for itself towards becoming a strategic partner to its valued customers and offering intelligent solutions that will enable businesses to further evolve by improving productivity and enhancing customer satisfaction.
DIGITAL OFFERINGS
Robotic Process Automation – TruBot – Increase productivity, accuracy and speed with TruBot, an enterprise grade, multi-skilled bot.
Cloud – Help organizations transform their digital landscape to become more agile and scalable.
Digital Experience – Help clients with cutting edge web and mobile product engineering, application development and maintenance services.
Enterprise Portals – Datamatics leverages various collaboration platforms and technologies to provide portal development and content management solutions that meet your enterprise's specific needs
Digital Testing – Datamatics' robotic test automation solution, TruTest incorporates some of the most advanced and efficient testing techniques.
Internet of Things (IoT) – Datamatics' IoT devices enable organizations to build an integrated system to monitor, detect, connect, and control diverse devices and, as a result, standardize critical functions.
Enterprise Data Management – Facilitate easy storage, linkage, traceability, and retrieval of data across the data lifecycle
Big Data & Data Lakes – Enable enterprises gain access to real-time business insights by re-configuring their data sources.
Business Intelligence & Data Visualization – TruBI – The next-generation visual analytics solution at your finger tips.
Advanced Analytics & Data Sciences – Competitive edge to businesses with solutions across analytics life cycle from descriptive, diagnostic, predictive to prescriptive.
Artificial Intelligence & Cognitive Sciences – A comprehensive AI platform that helps enterprises leverage use cases related to pattern detection, text & data mining.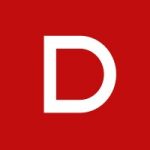 Specialisms
Engineering & Embedded Services, Finance & Accounting Services, Information Management, IT Consulting, IT Services, Research & Analytics, Smart Document Processing, Robotic process automation, Digital, mobility, cloud services, Artificial intelligence, and Enterprise solutions
Recent articles by authors from Datamatics
We don't have any articles for authors from Datamatics
Service Areas

Enabling technology