Cyphere
Supplier Directory
Cyphere
Cyphere Ltd F1, Kennedy House, 31 Stamford St, Altrincham, WA14 1ES, United Kingdom
+44 (0)333 050 9002
Size: Boutique
Year founded: 2020
About Cyphere
Cyphere is a cyber security company that helps to secure most prized assets of a business. We provide technical risk assessment (pen testing/ethical hacking) and managed security services. This advice is a true third party opinion, free from any vendor inclinations or reselling objectives.
Service quality underpins everything we do.
Our security expertise, sector specific experience & non-salesy approach helps organisations to manage cyber security threats effectively.
Penetration Testing
Cyphere's penetration testing services offer an in-depth insight into technical risks affecting businesses. We don't report and run. Our extensive focus on service quality, insight into client business ensures that we have an understanding of drivers, nuances of the business and contextual awareness.
Managed Security Services
Managed security services adds to your continuous security processes, by continuously identifying flaws that may expose sensitive information or systems on the internet. Our vulnerability scanning process extended towards vulnerability management solutions, managed cloud and perimeter services offer round the clock monitoring of your threats.
Core Values at Cyphere
* Extensive focus on service quality.
* We take account of your business context and ensure it's reflected in our proposals.
* Demonstrating independent approach towards work that is free from products or other inclinations.
Vision
A secure cyber sphere for every organisation we connect with.
Our Approach
Our flexibility, engagement process and delivery approach often surprises customers. This is based on excellent communication, easy operational style and open two-way dialogue with all contacts. In the offensive cyber security domain, it's all about your thought process. By thinking like an adversary, we understand the tactics, techniques and procedures (TTPs) used by attackers to bypass corporate defenses in place.
To know more, please book a 15 mins call to decide whether you require such services or what to look out for when buying these services.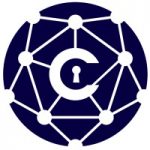 Specialisms
Penetration testing, managed security services, ethical hacking, web application security.
Recent articles by authors from Cyphere
We don't have any articles for authors from Cyphere
Service Areas

Cyber Security