CulturVate
Supplier Directory
CulturVate
Innovation Centre, Newport, South Wales, United Kingdom
+44 (0) 1633 302170
Size: Boutique
Year founded: 2015
About CulturVate
CulturVate builds positive workplace culture by transforming the ways businesses operate.
Our tools create thriving workplaces that adapt to change. Culture plays an important part in creating the best workplaces with great leaders.
Collect insights and transform rigid processes to maintain a healthy workplace environment. We aim to nurture a companies most important asset their employees and their ability to learn and innovate.
CulturVate will improve engagement, communication and involvement within organisations. Our products will encourage innovation to flourish in a positive way, voices to be heard, and minds to collaborate in a constructive manner.
Expert Advice
We can send you valuable resources that maximise your companies return on investment when using CulturVate software products.
Worldwide
Innovation Engine is sold globally, however Teamphoria is sold within the UK, Europe & Canada. Call us today for more information.
24hr Support
Our IT department is on hand to provide support around the clock. This is great for businesses that work outside of typical operating hours and in different time zones.
Email: info@culturvate.co.uk
Teamphoria is the employee engagement software you need to amplify your team's energy and increase company revenue.
After great success in the US, CulturVate has brought Teamphoria to the UK, Canada and Europe territories. Build, Measure and Grow a thriving company culture!
You can't grow your organisation's culture or increase performance without ever measuring it. Teamphoria measures performance through a proven 3 step assessment, the Culture Baseline tool.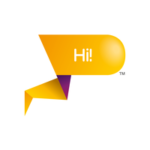 Specialisms
Employee Engagement, Innovation, Company Culture, Corporate Structure, Consulting, Human Resources, Culture Change, People Management, Culture, Recognition, Reward, Perks, Innovation Strategy, Tech, Transportation, Teamphoria, Retention Strategy.
Recent articles by authors from CulturVate
We don't have any articles for authors from CulturVate
Service Areas

Culture & Mindset
People & Change