Creative Navy
Supplier Directory
Creative Navy
7 Pancras Square, Kings Cross, London, N1C 4AG, United Kingdom
Size: Boutique
Year founded: 2010
About Creative Navy
Creative Navy is a UX design agency based in the UK.
Over the course of almost a decade we have supported our clients in creating digital products that people value. Every time we have tailored the design process to fit the mix of opportunities and constraints they were faced with.
We have worked in both private and public sector engagements, with established brands and startups. This extensive experience enables us to offer a deeper level of support.
The clarity and focus we bring to UX design comes from a team of senior designers with specialized roles, spanning from highly complex user research to straightforward digital design.
This expertise is applied for mobile apps (iOS, Android + others), the web and native applications (macOS, embedded, devices).
We focus on delivering high quality user experience design.
Our journey started a decade ago. We've dreamed and worked side by side with people who are driven by excellence.
Area of Focus
As pragmatists we're agile in discovering opportunities to improve people's experiences. It is as much about the little details in a design system, as it is about contributing to the evolution of the field of design.
No achievement is permanent – everything is merely an iteration. By being mindful at every step, we climb the slope of progress.
The pursuit of constant improvement becomes reality through a rich toolkit of design techniques that we have used for mobile apps, web platforms and embedded systems.
Disciplines
* Product Strategy
* User Research
* UX Design
* UI Design
* Prototyping and User Testing
* Usability Audit
* Web Development
Email: hi@creativenavy.com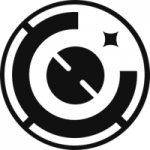 Specialisms
Product strategy, User research, User Experience Design, Interaction Design, Prototyping, User testing, Mobile development, and Development
Recent articles by authors from Creative Navy
We don't have any articles for authors from Creative Navy
Service Areas

Delivery
Enabling technology
Service Types

Products
Research