Countable
Supplier Directory
Countable
Toronto, Canada
Size: Boutique
Year founded: 2019
About Countable
Countable combines engagement management, document management and firm management in one centralized and integrated hub.
Countable uses automation to take the menial tasks out of your engagement work, and allows teams and clients to collaborate, communicate and offer feedback in real time. Countable was built out of an urgent need for better, more nimble technology to help accountants keep up with the future.
We've proudly built a platform that's so intuitive, you not only streamline your practice, but grow and evolve it. We're transforming scattered systems into one simple, integrated system. So you can spend more time on work that matters.
Our Core Values
1. Plan for the future without forgetting the needs of the present.
2. Be comfortable being uncomfortable.
3. Learn from our mistakes and adapt accordingly.
4. Focus on the end-user. Always.
5. Think bold. Think better.
We ask ourselves:
* How can we make life easier during the busy times of the year?
* How can we make things simple to understand while minimizing training?
* How does your staff want to work as they migrate to an inspiring career?
* How can we bridge the knowledge gap between you and your clients while making everyone accountable?
Our mission is to continue to adapt from our original thinking, challenge ourselves to stay out of our comfort zone, push the status quo, think and develop, keeping the future in mind (we have big plans!) while meeting the needs of today.
To do your engagements in accordance with regulations is a given and expected. We continue to refine and automate every aspect that can be automated so you have more time. That's our gift to you and we encourage you to take advantage of this irreplaceable resource. Whether you choose to spend that time growing yourself or growing your business, we want to know how it goes.
We may not be able to solve all problems and processes today. But we've started! We are focused on the process, having fun and listening. If we ask the right questions, we will create the outcome you need.
Atin Gupta, Co-Founder & CEO Jesse Capon, Co-Founder & CTO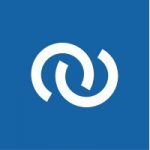 Specialisms
Automation.
Recent articles by authors from Countable
We don't have any articles for authors from Countable
Service Areas

Enabling technology