Cocoon Pro
Supplier Directory
Cocoon Pro
Rome, Italy
Size: Boutique
Year founded: 2011
About Cocoon Pro
Cocoon Pro is a last-generation company devoted to fostering real value creation in the world-wide work ecosystem.
It's been designed to be effective, emergent, open and adaptive in the journey of generating and scaling-up mastery. This is why it has been managed by the LiqudO framework (www.liquidorganisation.info) since 2011.
Her customers are organizations longing for deep evolution in order to stay relevant, resilient and resonant.
What we do
We develop and provide mastery in evolving organizations towards their full potential, becoming truly relevant, resilient and resonant.
Here's what we do and why it could matter to you.
COMPLEXITY IS RISING, PREDICTABILITY IS DEAD, WORK IS EVOLVING.
In order to thrive in emergent and interdependent work landscapes, your organization needs to become more lean, inclusive and open.
Your people need to embody effective collaboration, cocreating value and direction and opening up to meaningful conversations.
WHERE DO YOU WANNA BE TOMORROW?
Imagine the space of evolution in these three dimensions.
A value of zero on all of the three axes would fit for a company from the Fifties of the last century.
Where is your organisation today? Where should it be tomorrow?
Leanness
Improving your leanness means adopting agile tools and techniques that iteratively evolve your operational culture of collaboration.
Inclusiveness
Improving your inclusiveness means applying participatory techniques that exploit your collective intelligence and individual diversity through cocreation.
Openness
Improving your openness means allowing transparent flows of knowledge and feedback to run through you inwards and outwards via meaningful conversations.
What we can do with you
In the evolution of work across the three dimensions of leanness, inclusiveness and openness, we can provide services in nine different areas. And for each, we can help you raise your Awareness, actualize a true Evolution, and activate vital Synergies.
Awareness
We design and provide experiences that support your first steps in the exploration of evolutionary opportunities.
Evolution
The core of our work is taking you through iterative journeys of deep sociotechnical evolution.
Synergies with the Work Ecosystems
Synergies
We propose and support enablers to nurture systemic co-learning within whole work ecosystems.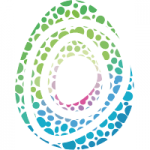 Specialisms
Agile management, reputation development, real time strategy making, experience design, organisation design, start-up support, coaching, strategy making, lean thinking, adaptive governance, organizational development, platform development, systems leadership, adaptive organization, distributed collaboration, and emergent governance
Recent articles by authors from Cocoon Pro
We don't have any articles for authors from Cocoon Pro
Service Areas

Agile
Delivery