CoachHub
Supplier Directory
CoachHub
Rankestraße 5-6, Berlin, 10789, Germany
+49 30 23321151
Size: Medium
Year founded: 2018
About CoachHub
CoachHub is a talent development platform that enables organizations to create a personalized, measurable and scalable coaching program for the entire workforce, regardless of department and seniority level.
By doing so, organizations are able to reap a multitude of benefits, including increased employee engagement, higher levels of productivity, improved job performance and increased retention.
CoachHub's global pool of coaches is comprised of over 600 certified business coaches in 42 countries across six continents with coaching sessions available in over 30 languages. CoachHub is backed by Europe's leading tech investors, including Holtzbrinck Ventures, Partech, RTP Global, Signals Venture Capital and Speedinvest.
OUR MISSION
Coachhub is the "mobile coaching cloud" that enables personalised coaching for employees at all career levels.
A pool of certified top coaches from all around the world and an application for web and smartphone allows live coaching sessions via video. We turn managers into inspiring leaders, boost team performance and help employees grow personally and professionally.
Our vision is a personal coach for every employee, accompanying them as a guide to measurably advance their careers.
Our 150+ person international team in the heart of Berlin consists of experienced business coaches, personal development experts, serial digital entrepreneurs and leading IT engineers.
During your demo, you can discuss with an L&D expert:
* How the CoachHub platform works
* How to measure and scale your coaching and employee development
* The positive impact of coaching on employee productivity, engagement and retention
* How to seamlessly roll out CoachHub to your teams and integrate into existing HR tools
* Speak directly with one of our in-house behavioral scientists
* Our pricing options
You'll be in good company: global brands and organisations partner with us to offer game-changing digital coaching to their teams.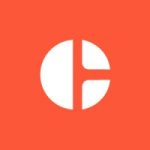 Specialisms
Leadership Coaching, Coaching, Personalentwicklung, Systemisches Coaching, Soft Skill Coaching, Business Coaching, Learning & Development, E-Coaching, E-Learning, New Work, and Führungskräfteentwicklung.
Recent articles by authors from CoachHub
We don't have any articles for authors from CoachHub
Service Areas

People & Change
Service Types

Transformational Leadership