Cloud MLM Software
About Cloud MLM Software
Cloud MLM Software is the best MLM Software that is developed with latest technologies and designed for better user experience. Cloud MLM Software comes with unlimited custom MLM Plans. An MLM Software with any possible solutions that can be scaled and easily managed.
The best MLM Software choice, you'll ever make!
Whether you're a startup MLM business, or a larger network, we have covered almost everything you'll need to run your MLM business online. In 2020, We're the most accepted MLM Business Software provider!
MLM (Multi-Level Marketing) Software Customization without limits!
Cloud MLM software can be customized to meet your visions — Customize Design, MLM Plan, MLM Calculations, Navigation, MLM Lead Capture Pages, MLM Replication Pages, Reports, and only limited by your imaginations.
Cloud MLM Software includes color variants, and custom themes to choose from, also, we can adapt from any design of your choice!
E-Commerce development/integrations with MLM Software
Whether you are up to build an e-commerce website or to integrate your current e-commerce website with an MLM Software, Cloud MLM Software is the one best suits for you. Be it opencart, magento, prestashop, or any other shopping cart out there, the path leads to the best!
We have set up custom demo e-commerce websites with MLM Software just for you, or you can refer any site and we build the rest
Need a website for MLM Software, to show your followers a kickstart intro about your plans, we are here to help you. We design and develop any kind of website for you, be it WordPress, Drupal, ,Static website or Replication website,
We are experts at CMS technologies like WordPress & Drupal. We can also integrate it with MLM Software.
We can meet in direct, Skype, WhatsApp, or in hangout, to discuss about your MLM Plan for your business. If your MLM system needs modifications to make sure things run smoothly, our Expert developers will list suggestions for you. The process will make it perfect. and we will implement the plan and commissions in MLM Software for you.
Why Cloud MLM Software?
Best MLM Business Software that can be customized to fit any type of online business, multi level marketing, and direct selling business, our MLM (Multi-Level Marketing) software add-ons helps you generate leads for your MLM business!
Great support
We provide 24X7 support for our MLM Software customers. We are always available; we are available on Skype, live chat, and e-mail.
Highly extensible
Cloud MLM Software is highly extensible . It's, Your plan, Your Software.
Clean Interface & Easy to use
Cloud MLM Software has a clean UI. It's very easy to manage and navigate.
Mobile friendly & Super Responsive in all devices
Can be used in all mobile screens, without overflows, it just adjusts to the screen.
Powered by the best secure PHP framework (Laravel)
We use laravel to build cloud MLM software and supporting modules.
Flexible to integrate with various platforms
Integrate with various platforms without headaches, we provide extra API's that you can make use of.
Web based management from anywhere.
Use it from a mobile, laptop, desktop, tablet PCs! With an internet connection, and a web browser, you are all set. Manage in time.
Easy navigation
No duplicating navigations, no confusing links, cloud MLM software provides a great navigation experience to users.
Improved page speed
Don't worry about loading time. We have managed to improve page speed based on guidance from Google page speed, and other technologies.
Dynamic Compression System
An internal system helps the MLM software to work as expected, no bandwidth consuming, highly suggested compression system that can be a good factor in user experience.
Minified source, minified resources
We use latest technologies to minify, source, and resources, to have a nice browsing experience. It saves lots of server roundups, and requests.
Backend caching technology
Cloud MLM software using advanced back-end caching technologies to speed up the entire system.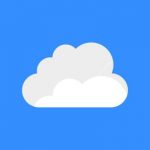 Specialisms
Software development.
Recent articles by authors from Cloud MLM Software
We don't have any articles for authors from Cloud MLM Software
Service Areas

Cloud
Enabling technology