Cherwell Software
Supplier Directory
Cherwell Software
10125 Federal Drive , Suite 100 , Colorado Springs, , Colorado, 80908, USA
+1 (719) 386-7000
Size: Large
Year founded: 2004
About Cherwell Software
Cherwell Software empowers organizations to improve service experiences and automate workflows using data that stretches across contexts and business units.
The result is meaningful and measurable digital service transformation, delivered faster. Cherwell Software improves service experiences across the entire organization through integrated, adaptable technology.
Whether addressing customer needs and desires, demonstrating a determination to solve problems, or making a commitment to tell the truth, smarter service is what transforms functional teams into phenomenal ones.
Cherwell Software was founded on the notion that service comes first. And effectively managing service experiences is vital in helping organizations adapt faster, saving precious time and resources. We are a growing company with offices in the US, Europe, and Australia.
Learning Services
Become a Cherwell Service Management expert.
The core of your business success starts with trained professionals. Cherwell Learn™ delivers training solutions for individuals and businesses from large enterprises to small organizations, in multiple learning formats. Whether you are new to the industry or an established professional, our training options will give you the product expertise you need to succeed. Your success starts here!
PROFESSIONAL SERVICES
"Supercharge" Your Cherwell Software Implementation
Cherwell Professional Services is a team dedicated to helping plan for and achieve successful outcomes that help you to realize the value and effectiveness of the Cherwell platform, whether you are a new or existing customer. We have delivered thousands of successful projects globally and developed a set of best practices that we share to enable you and ensure your success.
TECHNICAL SUPPORT
We are here when you need us.
Cherwell Software offers 24/7/365 customer support to all customers. Effective solutions can be found through the use of Cherwell Support Tools such as the Cherwell Community and our continuously growing catalog of Knowledge-Centered-Articles in the Self Service Portal. The Cherwell Product Support Teams are located at our Headquarters in Colorado Springs, CO, Seattle, WA, and in Swindon, Wiltshire, UK.
CHERWELL COMMUNITY
If two heads are better than one, imagine what 5,000+ heads can do.
Check out the Cherwell Community for peer tips and pro resources. Chances are, help is just a click away.
Connect with Cherwell customers, partners, and staff. Join a beta program. Download a mergeable app (mApp) to kickstart your next project. Reach out to Cherwell customers for advice. Search the forum or post a new question.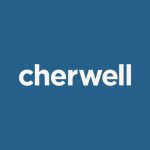 Specialisms
IT Management Software, ITIL, ITSM Software, IT Service Management Platform, IT Service Desk Software, Help Desk Software, IT Service and Support Management Tools, Service Relationship Management, ITAM Software, IT Asset Management Software, Mergeable Applications
Recent articles by authors from Cherwell Software
We don't have any articles for authors from Cherwell Software
Service Areas

Enabling technology