Center for the Future of Organization
Supplier Directory
Center for the Future of Organization
Claremont, California, USA
Contributor
Size: Boutique
Year founded: 2015
About Center for the Future of Organization
The Center for the Future of Organization is an independent Think Tank and Research Center at the Drucker School of Management at Claremont Graduate University. The Center's mission is to deepen our understanding for new capabilities that are critical to succeed in a digitally connected world, and to support leaders and organizations along their transformational journey.
HOW WE WORK
In the tradition of Peter Drucker, The Center for the Future of Organization works across disciplines, combining conceptual depth with practical applicability and ethical responsibility. In the spirit of bridging communities we work in close collaboration and connection with thought leaders and practice leaders from academia, business, and consulting and a high-level network of corporate supporters from across the globe. Together, these elements form an innovative multi stakeholder knowledge network and learning architecture.
WHAT WE DO
Our inaugural project focuses on new paradigms of Leadership and Organization with special regards to the role of social network technologies as drivers of competitive advantage. For this purpose, we are conducting a global empirical study among 2,000+ leaders from around the globe about adoption patterns of organizational social media literacy at large and global organizations. It is designed to monitor the development of novel skill sets and the related transition towards the enterprise model of the 21st century.
Customized Think Tanks and Dialogue Platforms
Formats that connect global thought leaders and senior executives for an in-depth exploration of specific issues
Applied Research that Makes an Impact
No ivory tower research for academic journals but relevant action research that helps organizations to master the challenges of a digitally connected world.
C-level Briefings and Strategic Advisory
Designed to contextualize insights from our research and think tanks to provide tangible and actionable perspectives for transformational change initiatives.
Executive Education and Organizational Development
Interventions that generate awareness about the key challenges of networked organizations and help develop the related individual and organizational capabilities
Executive Peer Networks
Platforms for an ongoing exchange on conceptual frameworks and practical challenges. In strategic Partnership with the ECLF.
To learn more about our activities and projects, please visit http://futureorg.org/#projects.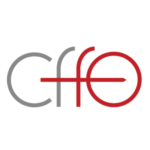 Specialisms
Leadership and Organization, Social Technologies, customized Think Tanks, Research, Executive Education, and Digital Transformation
Recent articles by authors from Center for the Future of Organization
Service Areas

People & Change