CData Software
Supplier Directory
CData Software
101 Europa Dr, Suite 110, Chapel Hill, North Carolina, 27516, USA
+1 800 235 7250
Size: Boutique
Year founded: n/a
About CData Software
CData Software is a leading provider of data access and connectivity solutions. We specialize in the development of Drivers and data access technologies for real-time access to on-line or on-premise applications, databases, and Web APIs.
Our drivers are universally accessible, providing access to data through established data standards and application platforms such as ODBC, JDBC, ADO.NET, OData, SSIS, BizTalk, Excel, etc.
Our goal is to simplify the way you connect to data. We offer a straightforward approach to integration, with easy-to-use, data providers, drivers, and tools accessible from any technology capable of interacting with major database standards.
This approach to integration allows businesses to realize the tremendous benefits and costs savings of integration while reducing complexity and expense.
Our philosophy
Data connectivity is too important to be peripheral. The functionality and user experience of almost every modern application depends on the fast and efficient access to data. Connectivity is our core business, not an afterthought, not a function of other activities.
Enhance Productivity
By standardizing and streamlining how systems interact with data our products reduce development costs, slash architectural complexity, and eliminate ongoing maintenance burdens. Furthermore, the diversity of our base ensures real-world testing and performance optimization that is virtually impossible to replicate.
Commitment to Standards
Our technologies are built to help customers tame the internet Tower of Babel, not to add new languages. Our engineers are committed to bridging the divide between applications and data. SQL-based connectivity, based on established data standards like ODBC, JDBC, ADO.NET, ODATA, and JSON provides a common, robust and ubiquitous bridge.
Intelligent Automation
Developed over more than 2 decades, our proprietary automation engine helps us to deliver unparalleled technology coverage, on a massive scale. Our exclusive technology automates the tedious aspects of driver development, allowing our engineers to focus on what matters, while enabling unprecedented economies of scale and quality control.
More Information: CData Software is a spin-off of /n software (www.nsoftware.com), a leading provider of enterprise-class tools for Internet communications, security, and e-business development, with a 20+ year track record of success.
Our client list includes multi-national companies such as Microsoft, Sony, Xerox, Cisco, Dell, Motorola, Intel, and many more.
All of our products are backed by an excellent record of accomplishment based on providing robust enterprise-class solutions backed by professional technical support.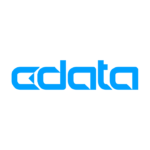 Specialisms
Data Integration, Driver Development, Database Drivers, API Integration, ODBC, JDBC, ADO, APIs.
Recent articles by authors from CData Software
We don't have any articles for authors from CData Software
Service Areas

Enabling technology