Canalix
Supplier Directory
Canalix
10 John Street, London, WC1N 2EB, United Kingdom
+44 (0)20 3807 9644
Size: Boutique
Year founded: 2020
About Canalix
Canalix is a software development company which prides itself on delivering the 'eye watering' efficiency improvement for their clients with 'scandic chic' UX coolness.
We develop solutions for public sector organisations and private sector service providers to allowing them to maximise the use of digital opportunities so their staff can work as efficiently and effectively when servicing their customers in the best possible way.
Our solutions are specifically developed to deliver transformational efficiency improvements by offering configurable data and rules driven case work automation and AI optimised task orchestration and resource utilisation.
Our configurable full stack cloud solution help our customers delivery significant efficiency improvements. Our solutions are built on our uma enterprise case management automation platform that brings data and rules driven automation, and AI optimisation together in a easily consumable and configurable solution.
The result is quite amazing…
TURNING DIGITAL OPPORTUNITIES INTO BUSINESS OUTCOMES
Our solutions are built on our cloud based uma enterprise case management automation platform that brings data and rules driven automation, and AI optimization together in a ready to consume and easily configurable solution.
Regulatory enforcement and inspections
Inspections play a crucial role for many public sector organisations to ensure safety, compliance and effective operation. Our business optimisation platform for regulatory enforcement and inspection delivers unprecedented efficient improvements that allows effective regulatory outcomes
Grant management
Our Grant Management cloud solution allows organisations to effectively the entire grant disbursements process, from availability announcement, to assessment and award, throughout the activation and post award monitoring letting innovative use of rules and data drive up automation.
Public disbursement
Our Public Disbursement platform provide an end-to-end solution for managing public disbursements such as working life benefits, pension, student loan as well as managing repayments and debt collection.
UMA Platform
Our Canalix solution portfolio is based on our uma configurable business optimisation platform. It is a 'built for cloud' configurable enterprise class solution platform focussed on delivering process efficiency through data and rules driven automation.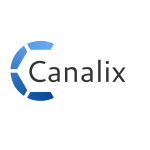 Specialisms
Software development.
Recent articles by authors from Canalix
We don't have any articles for authors from Canalix