BTS
Supplier Directory
BTS
Grevgatan 34, Stockholm, 114 53, Sweden
+46 8 58 70 70 00
Size: Large
Year founded: 1986
About BTS
BTS is a global professional services firm headquartered in Stockholm, Sweden, with some 600 professionals in 33 offices located on six continents. We focus on the people side of strategy working with leaders at all levels to help them make better decisions, convert those decisions to actions and deliver results.
At our core, we believe people learn best by doing. For 30 years, we've been designing fun, powerful experiences that have profound and lasting impact on people and their careers. We inspire new ways of thinking, build critical capabilities and unleash business success. It's strategy made personal.
The following are some of the areas where we play:
– Strategy Execution
– Business Acumen
– Leadership Development
– Coaching
– Assessments for Selection & Development
– Sales Transformations
– Innovation Leadership & Capability Building
– Digital Services
We partner with nearly 450 organizations, including over 30 of the world's 100 largest global corporations. Our major clients are some of the most respected names in business: AT&T, Chevron, Coca-Cola, Ericsson, Google, Volvo Group, Citigroup, Salesforce, Telstra, and Unilever. BTS is a public company listed on the Nasdaq Stockholm exchange and trades under the symbol BTS B.
The Story of BTS: Insights and Innovation
In the early 1980s, Henrik Ekelund and three investors from one of Scandinavia's most prominent strategic consulting firms grew frustrated developing strategies for clients only to see them struggle with execution. The team sought tools to support the strategy implementation process and found an innovative new approach: business simulations. Their first implementation employed an off-the-shelf business simulation. They found that the client had good results and an enjoyable experience. Then, one of the client's division leaders requested a customized simulation to deal with a specific challenge facing the business.
What does BTS stand for? Serious sounding English company names were all the rage in Sweden in 1986. BTS originally stood for Business Training Systems. Over the years, we've kept our initials but moved far beyond training.
What they discovered was . . .
The alignment and results from the customized simulation far exceeded the off-the-shelf experience.
This breakthrough led to the founding of BTS Group AB in Stockholm, Sweden in 1986.
At the time, its founders could only have imagined the reach this small firm would eventually have. Thirty years later, the firm has grown into a global organization serving 30 of the world's 100 largest companies and 60 of the Fortune 100.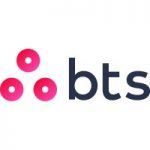 Specialisms
Strategy Execution, Strategy Implementation Consultancy, Business Acumen, Leadership Development, Sales Transformation, Business Simulations, Assessment Centers, Digital Services, Innovation, Sales Training, Virtual Assessments, Coaching.
Recent articles by authors from BTS
We don't have any articles for authors from BTS
Service Areas

Strategy & Innovation