Brilliant Red
Supplier Directory
Brilliant Red
12 Carrickrovaddy Road, Jerrettspass, Newry, Co. Down, BT34 1SN, United Kingdom
Size: Boutique
Year founded: 1998
About Brilliant Red
Brilliant Red has a 15 year successful track record of working with over 2,500 client companies since the business was formed in 1998.  We are an established consultancy company, specialising in development and delivery of youth enterprise, business start-up, export, digital, marketing and business development programmes.
The company has worked closely with numerous public sector organisations and EU funded projects.  We have worked with many of Northern Ireland's councils, County Enterprise Boards in the Republic of Ireland, and Scottish Enterprise in recent years.  To date we have engaged with more than 2,500 client companies in both domestic and international markets.
We offer consultancy solutions that meet the individual needs of each client company and provide training schemes to improve every aspect of a business. Our methodology has proven effective for companies ranging in size and from various sectors and industries.
The Brilliant Red Approach
We focus on front line skills and required training in the areas of sales and marketing, through to mentoring, consultancy, and facilitation of Senior Management. We bespoke our consultancy services and customise every element of our solutions applicable.
Brilliant Red Ltd – Digital Marketing Agency
Over the years we have worked with hundreds of clients to analyse their digital marketing outputs online and develop plans to improve website traffic, conversion rates and their overall digital media communications strategy.
The Digital Disconnect
Brilliant Red Ltd have helped hundreds of clients in bridging the problem caused by the 'digital disconnect'.  We are digital turnaround experts and help companies to understand the importance of strategy prior to rushing into digital tactics.  We save people time and money on doing the wrong things. In our experience SME's often have the same issues developing and implementing successful digital marketing strategies.  Companies that fail to implement successful strategies typically do one of the following;
* Doing Too Many Things
* Doing the Wrong Things
* Doing Nothing
Does this sound familiar? Then we are the solution to your digital marketing woes! We provide a full range of digital services.
Marketing Strategy
A digital strategy is vital. It should underpin everything you do online and provide long-term direction for your business. Our methodology has proved successful for countless businesses. We help our clients clarify what their online marketing objectives are. We then create powerful marketing strategies and inspire our clients to achieve their goals.
Website Design and Development
We approach all web projects from a marketing perspective. So not only will your website look great, be highly interactive and easy to use, it will conform to the latest web development standards and most importantly, be effective. Brilliant Red Ltd possess expertise in User Interface Design, User Experience Design, Web Development and Digital Marketing so we have all bases covered when we begin any web project.
Search Marketing
Working with SMEs, we know that Search Marketing can be perceived as daunting and they don't know where to begin. We work with businesses to simplify Search Marketing, help clients understand its importance and initiate and manage successful search campaigns. Billions of searches are performed daily but the rules of search change regularly. Our Search Marketing expertise ensures our SEO strategies productive and our Social Media Advertising and PPC campaigns generate significant return on investment for our clients.
Social Media Marketing
Social Media has become the central marketing tool of the majority of SMEs throughout the UK and Ireland. We consult with businesses and help them implement a clear social media marketing strategy. With so many social media channels to choose from, we identify the correct one for our clients and educate them on how to successfully communicate their brand messages and engage their customers.
Growth Hacking
Working with start ups and SMEs, we understand budgets are tight. We also understand that marketing is crucial. We provide solutions inspired by growth hacking tactics and advise our clients on what will work effectively for them. From blogging to social, organic search to integrated sharing, we will find your best fit.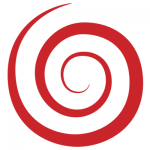 Specialisms
Management consulting.
Recent articles by authors from Brilliant Red
We don't have any articles for authors from Brilliant Red
Service Areas

Customer Engagement
Strategy & Innovation