Boundaryless – Platform Design Toolkit
Supplier Directory
Boundaryless – Platform Design Toolkit
Rome, Italy
Size: Boutique
Year founded: 2013
About Boundaryless – Platform Design Toolkit
It was in 2013 when we released our first version of Platform Design Toolkit, a full-fledged open-source Design Framework to help organizations of all kinds design and execute platform strategies that empower and mobilize Ecosystems.
In October 2016, Boundaryless published the Platform Design Toolkit 2.0 and the companion White Paper, with the title: "From business models to platform design" with more than 60 thousand downloads since then.
We've been active in research and consulting, working with an impressive range of stakeholders: from Fortune 500s to startups, from organizational transformation pioneers such as chinese Haier to United Nations Development Programs.
Those experiences positioned Boundaryless among the leaders of Platform-Ecosystems thinking worldwide. Boundaryless ensures the full embracement of platform thinking in the operational model, through personalized remote or live coaching based on our open tools and methods, cutting-edge content and our large community of adopters.
We run different formats of events where one can learn and apply the methodology as an individual, a team or an organization: Masterclasses are project-work focused and Bootcamps provide full facilitation certification.
Both are run online and in live streaming. We started a new research "New Foundations of Platform-Ecosystem Thinking" that will be released in summer 2020. Reach out if you are interested in our services: hello@platformdesigntoolkit.com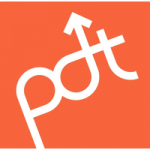 Specialisms
Platform design, ecosystem design, design for interconnectedness, DLT, blockchain, strategy, marketing research, platform design toolkit, co-creation, design thinking, service design, and interaction centered design
Recent articles by authors from Boundaryless – Platform Design Toolkit
We don't have any articles for authors from Boundaryless – Platform Design Toolkit
Service Areas

Enabling technology
Platforms & ecosystems
Strategy & Innovation