Blackthorn Vision
Supplier Directory
Blackthorn Vision
Lviv, Ukraine
Size: Boutique
Year founded: 2009
About Blackthorn Vision
Blackthorn Vision is a Ukrainian custom software development company with 80+ expert engineers. Since 2009, we've been helping technology companies build and improve their software products. We help scale tech teams, deliver projects on time and budget, develop ideas from initial concepts to final product.
Working with our company you will feel the main benefits of outsourcing IT projects: high-quality work for reasonable costs. With years of experience in custom software development, we offer application development services along with design and UX, cloud & SaaS expertise, quality assurance and business analysis services.
Blackthorn Vision was founded in 2009 in Lviv, Ukraine, as a custom development provider specializing in software development using Microsoft technologies. We offer an entire package of services: from initial concepts to final delivery of an outsourced project of any size.
The company employs 90+ software engineers, who are really passionate about what they do. As a reliable partner, we provide clear guarantees, customer care, project support and legal liabilities, including protection of IP rights and NDA. Working with Blackthorn Vision, you will feel all benefits of outsourcing IT projects: high-quality work for a reasonable price.
QUICK FACTS
* 11 years on the market
* 5+ years of average client engagement
* 90+ engineers on board
* 70+ successfully completed long-term projects
* 25+ countries
* 2 development centres in Ukraine
* Fortune500 companies in portfolio
* Less than 10% employee turnover rate
WHY BLACKTHORN VISION
Technology focus
* Focus on the same technologies since 2009
* Competence groups in every area of expertise
* Regular workshops to share knowledge
Proven Processes
* Finely-tuned delivery approach
* Special approach for businesses of any size
* Productive communication environment
Corporate Culture
* The best people sharing the company's culture
* Maintenance of challenging environment
* Customer-oriented approach
OUR VALUES
Integrity and Transparency
We honor our relationships and commitments. We transparently communicate and conduct all our activities with our partners and employees.
Customer Focus
We put our customers and partners first and make them successful with our deep expertise in technologies and industries we specialize in.
People are the Main Asset
We work and collaborate openly, and treat each other with fairness and respect. We believe that only happy employees can deliver best results.
Passion and Expertise
We provide our services with determination, ambition and care. We employ only best talents and provide ongoing trainings to keep up with premium services.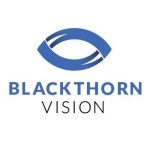 Specialisms
Web Development, Desktop Development, Mobile Development, UI & UX Design, Cloud Development, Quality Control, Front-end Development, Native iOS Development, Native Android Development.
Recent articles by authors from Blackthorn Vision
We don't have any articles for authors from Blackthorn Vision
Service Areas

Cloud
Enabling technology