Bitrock Digital Partners
Supplier Directory
Bitrock Digital Partners
Pullacher Straße 11, Pullach im Isartal, Bavaria , 82049, Germany
+49 89 4132 7400‬
Size: Boutique
Year founded: 2018
About Bitrock Digital Partners
Bitrock is an independent Company Builder. Together with leading companies, we build and implement successful digital business models. As entrepreneurs we always strive for long-term success and are ready to share the entrepreneurial risk with our partners.
The digital transformation is underway!
Which technologies and start-ups have the potential to threaten your business? Do you know your options for action? We analyze based on most recent information and utilize our extensive and diverse experience to guide you safely towards digitalization.
Opportunity Assessment
Cross-functional idea generation to identify new use cases and current pain points.
Vulnerability Assessment
Analysis of your business model and how it could be threatened by digitization and start-ups.
Business Pulse Check
Is the horse dead? – Review and analysis of existing digital initiatives and projects.
Build
Bitrock builds future.
Creation of promising ideas, development of prototypes and scaling young businesses – we gained far-reaching experience during many of our successful projects.
We build digital companies as a one-stop-shop or support you in individual phases or areas.
Strategy
We develop a sustainable and dynamic business model with a clear strategy.
Legal
"From company foundation to GDPR" – we support you in all legal barriers.
IT & UX
We develop and supply both the technical implementation as well as the "look and feel" of the solution.
Financing
Through our own funds or our investor network, we support you in financing new projects.
High-Tech
If required, we also implement the latest technologies such as Artificial Intelligence, Blockchain or IoT for you.
Experts
Our experts and partners assist in functional as well as industry-specific questions.
Operations
Through personnel support, experience and state-of-the-art tools, we help you build new ventures.
Team
We set up the team of the new venture alone or together with you.
Process
We adapt and implement best practice processes for maximum scalability.
Space
In order for the new team to get started quickly, we provide premises and tools.
Contact us at: https://www.bitrock.partners/en/entrepreneurs-en/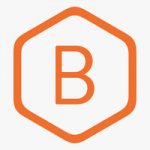 Specialisms
Digital business models, digitalisierung, digitalization, corporate ventures, ventures, company building.
Recent articles by authors from Bitrock Digital Partners
We don't have any articles for authors from Bitrock Digital Partners
Service Areas

Strategy & Innovation