AspireIQ
Supplier Directory
AspireIQ
550 Montgomery Street, Suite 800, San Francisco, California, 94111, USA
Size: Boutique
Year founded: 2013
About AspireIQ
AspireIQ is the first community intelligence marketing company that's putting people, rather than transactions, at the heart of a brand by changing relationships between brands and the people who share their passion.
AspireIQ combines both human and automated intelligence to optimize brands' ability to build advocacy at scale. AspireIQ provides actionable insights to help brands identify their most valuable individuals, build authentic connections, and ultimately inspire brand communities to become movements.
AspireIQ is trusted by more than 400 leading consumer brands, including Samsung, HelloFresh, Dyson, Brooklinen, and Poshmark.
Our mission and story
AspireIQ began with a vision of the future of media built around the hundreds of thousands of talented content creators building a presence on YouTube, Instagram, Blogs, SnapChat, and more.
We're building the platform to empower these creators to make a living from sponsorships, endorsements and collaborations with brands, so they can focus on making the content we all love. Our team blends experience from leaders in product, engineering, and content creation. Brought together by a shared passion for building the best content marketplace.
* Press: press@aspireiq.com
* Sales: sales@aspireiq.com
* Support: support@aspireiq.com
Join us
As an early-stage startup with a small but talented team, AspireIQ provides the perfect environment to learn how to be a leader in a growing company and make a significant impact. We're looking for the best people to join a team where everyone wants to push the boundaries and is motivated to act like an owner in the business.
For more information, visit www.aspireiq.com.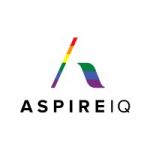 Specialisms
Marketing, Brand.
Recent articles by authors from AspireIQ
We don't have any articles for authors from AspireIQ