Asper Brothers
Supplier Directory
Asper Brothers
Warsaw, Poland
Size: Boutique
Year founded: 2007
About Asper Brothers
Asper Brothers develop SOFTWARE, but the ultimate goal is to go further.
TAILORED to your NEEDS
The market is full of ready-made software. Some are better, others worse. But never, even the best boxed software will not be fully tailored to your needs or the needs of your customers.
For 10 years we have been focusing on dedicated solutions. We design and implement web applications that work exactly as they should.
See what we can do for you.
Software Development Services
Custom Software Development
We create dedicated software tailored to the needs of your business. We're ready carry out the entire project from the beginning or continue and improve existing services. We operate in SCRUM methodology, all according to a precise plan and deadlines.
Software Development Outsourcing
Don't want to build an internal software development department? Focus on outsourcing with ASPER BROTHERS. We offer outsourcing of the whole project or flexible team body leasing depending on your needs. Outsourcing services are already used all over the world? Your turn?
Progressive Web Apps Development
PWA is a great solution when you want your application to work great on the desktop as well as on mobile devices. PWA means that you don't need a native application for phones, and you save time and money.
WordPress Development
Do you need application based on WordPress? It's great. We are WordPress specialists, we love it and work with it every day. Our specialists make WordPress even more powerful than you expect. We can use WP on e-commerce, SaaS platforms and more.
PHP Web Development
PHP is a programming language created for web solutions. You want to start the project in this technology? Or maybe you already have a service based on PHP? Our programmers are ready to do great things for develop your business.
JavaScript Development
The frontend of any application looks better if it is accompanied by well-written JS code. We'll take care of it, so that your service uses the latest and secure JavaScript solutions. We use, among others Vue.js and Angular frameworks.
Laravel Development
Working with PHP code can be even quicker and more effective if you use the appropriate frameworks and environments. We rely on Laravel. We have realized in this environment several dozen of and we know one thing. It works.
Vue.js Development
Vue.js is becoming more and more popular all over the world. We have chosen this framework for tasks based on Java Script. First of all, we love this tool for its wide range of possibilities and friendliness for developers.
Angular Development
Angular is such a powerful environment that it is often used to write entire applications and systems. Developed by Google, with powerful support and community of developers it's today often the first choice tool.
READY TO develop your SOFTWARE?
If you're ready, just click button on the right and let's software together!
Want to know more about why we make our software with CODE? Click the left button.
SHOW ME HOW YOU DO IT
or
I'M READY. LET'S SOFTWARE!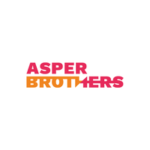 Specialisms
Web Development, E-commerce, CRM, CMS, ERP, Dedicated Apps, Web Design, AI, Big Data, Laravel, Symfony, Vue.js, PWA, Microservices, JavaScript.
Recent articles by authors from Asper Brothers
We don't have any articles for authors from Asper Brothers
Service Areas

Delivery
Enabling technology