Apptomate
Supplier Directory
Apptomate
3260 Blume Dr #141, San Pablo, California, 94806, USA
Size: Boutique
Year founded: 2009
About Apptomate
Apptomate Digital is a young and dynamic technology partner committed to deliver value Products, services and solutions in web, mobile and cloud frameworks for global Digital engineering needs. We focus on excellency in innovation and our customers have been helped to leap ahead of the technology competition and replete with ever-changing client expectations, digital disruption and transformation.
Apptomate Digital is a global IT consulting and Management Company with roots dated back on 2009 focused on addressing conventional and digital problems for diversified businesses across the world. We have tracks transforming engineering, technology and process of defining both with our consistent innovation and renovation. The clients we partner have promised solution for problems customizing in design and challenges in the world of digital empire.
Comprehensive portfolio of services with global presence stretched over 6 continents serving clients making us globally recognized for our stand to values in promises and modern solutions.
Our ideapreneurs having strong and deep rooted command over technology making us alienated for our product and service quality over competitors joined hands from 140+ countries spread in area – ERP, IT infrastructure, engineering and R&D services and business services bringing service expertise under one large roof helping our clients breaking stereotypes with heirloom to fill the space which is unaddressed.
We redefine organizational user experience and make our clients reimagine their future with uplifting lasting business values providing unexpected to the expected.
Our Vision
Apptomate is a change, where we don't change in values, capabilities but we change in ingesting technology.
We invent, where digital life exchange with technology creating solutions to global customers accelerating their winning command in competitive world with alienating their capabilities giving ubiquitous presence promising monopolistic business environment.
Our Mission
We crafted and constituted our core business and ethical values standing in a world of dying ethical connection
and modernizing business expansion creating an epitome of purpose in changing our societies in bringing people closer blending culture, language, habits and lighting with the power of education in the life's making globe an single large land to live with love and spirit.
We create a work space with intelligence, peace and value building the vast technological empire helping people in visualizing dreams and nurturing to take a physical birth for better world of humans to live in.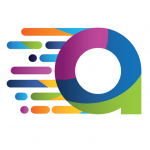 Specialisms
Technology Consulting, Internet of Things, SaaS, Mobility, Big Data & Analytics, Microservices, Digitization, Augmented Reality, Omni-channel, Infrastructure Management, Block-Chain, AI, Machine Learning, Product development, ChatBot, ERP Customization, Cloud Services, API and Micro-services, Mobile Apps.
Recent articles by authors from Apptomate
We don't have any articles for authors from Apptomate
Service Areas

Cloud
Enabling technology