Altitude Media
Supplier Directory
Altitude Media
67 Howe St, Osborne Park, Western Australia, 6017, Australia
+61 (08) 6454 0232
Size: Boutique
Year founded: 2008
About Altitude Media
Altitude Media is a leading provider of digital marketing services to the Australian community. Competent across dozens of different industries and sectors, we specialise in online lead generation systems for businesses that are looking to aggressively grow and outperform their competition.
Since 2008 Altitude Media has been at the forefront of Digital Marketing and delivering hard-hitting results for our client base. With our head office in Perth, we service clients Australia wide.
You will experience same day client support, courteous team members, and professionalism at every touch point when you partner with Altitude Media. We guarantee it 100%.
INSTANTLY INCREASE YOUR REVENUE WITH OUR HIGH PERFORMANCE GOOGLE ADS AND SEO CAMPAIGNS
12 years of proven results, outstanding customer service, and hundreds of happy clients
* Fuelling Your Business Growth With
* Facebook Advertising
* Google AdWords
* Search Engine Optimisation
* Website Design
* Conversion Optimisation
When you partner with us, you'll get…
Same day support, Increased revenue, Lower outgoing costs, More customers, Additional Sales, 12 years of results.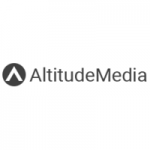 Specialisms
Adwords, Facebook, lead generation, digital marketing, and WordPress websites.
Recent articles by authors from Altitude Media
We don't have any articles for authors from Altitude Media
Service Areas

Customer Engagement