ALSEGO
Size: Boutique
Year founded: 2009
About ALSEGO
Founded in 2009, ALSEGO is a software editor with a track record of delivering robust, secure and modern packaged solutions to the financial sector.
Over a decade of developing and editing banking software, compliance applications and other banking industry products have culminated in our White-Label online banking platform and secure professional solutions. Our products are adept at tackling the pitfalls of digital banking projects.
We offer a variety of FinTech solutions catering to the changing regulatory environment of the financial industry. Alongside our clients, we want to reach business objectives and to exceed expectations. Increasing end-to-end customer satisfaction while keeping a focus on cost efficiency and pragmatism.
Our solutions are used across the globe. Banks, credit unions and other financial institutions face digital transformation challenges. To that end, we bring innovation to make your business more agile, more competitive and more performant.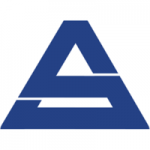 Specialisms
Banking & Finance Digital Strategy, Secure Web Application platform, Custom application development services, Software Editor activities, FinTech.
Recent articles by authors from ALSEGO
We don't have any articles for authors from ALSEGO
Service Areas

Enabling technology