Akcela
Supplier Directory
Akcela
The Enterprise Centre, University of East Anglia, Norwich, NR4 7TJ, United Kingdom
+44 (0)1603 984500
Size: Boutique
Year founded: 2019
About Akcela
Akcela – Our story, like so many businesses, started with a conversation. Investigatory at first. Soon, the building blocks of the business formed into a structure.
Over time, that structure grew. Each iteration a learning experience and an opportunity to grow, develop and evolve. For ourselves and our clients, these conversations are the vehicle to drive continuous improvement.
How do we help? We bring meaningful conversations, marry them to MBA level thinking and our depth of experience to deliver results for our clients. Some call our role a management consultant, some call it a change consultant, the title isn't important – the results are.
Process Redesign
Optimising Processes To Ensure Customer Focus
Processes form the very basis of our engagements, internally and externally. A poorly designed process that doesn't put the right outcome as a priority, can leave both customers and staff demoralised.
Where do you see an opportunity for improvement in your business process, and what would an efficient, customer-centric process change in your business?
Find out more about Process Redesign
Market Segmentation
Aligning Resources To Customer Requirements and Opportunities
Understanding your market segmentation and aligning your value proposition can enhance your current revenue and profitability without large scale investments. Making the most of your current assets.
Imagine a business where your focus was entirely on the business you wanted to win, what would that do to your profitability?
Find out more about Market Segmentation
Business Coaching and Mentoring
One to One Support For Small Businesses
Small businesses and budding entrepreneurs have time and time again stated that having a business mentor and business coaching has helped them to develop their business, their customer experience and themselves.
However, in any small business, finances, cashflow and outgoings can be a critical area of control. With Akcela, you don't have to compromise on the highest quality management consultants offering affordable, hard hitting business coaching and mentor support.
Find out more about Business Coaching
Startup Coaching and Mentoring
Startup and Accelerated Growth Programmes For New Businesses
Starting a new business can be an exciting and daunting time for anyone. That is why, more and more entrepreneurs are turning to a startup coach or a startup mentor to increase their chances of success.
With Akcela, you don't have to compromise on the highest quality management consultants offering affordable, hard hitting business startup support and mentorship. All at an affordable price that delivers a great return on investment.
Find out more about Startup Coaching
Consultative Conversations
Sometimes All It Takes Is A Little Clarity
Investigatory conversations can lead to decisions already under consideration becoming actions, sometimes all it takes is the smallest amendment, or reassurance to take the next step.
What could a conversation with a change management consultant do for your business?
Find out more about Consultative Conversations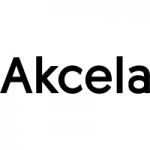 Specialisms
Change Management, Market Segmentation, Sales Process Definition, Sales Training, and Research and Proposals
Recent articles by authors from Akcela
We don't have any articles for authors from Akcela
Service Areas

People & Change
Talent Management