Accelerating Experience
Supplier Directory
Accelerating Experience
Reading, Hampshire, United Kingdom
Size: Boutique
Year founded: 2005
About Accelerating Experience
Accelerating Experience is a multiple Award winning business performance and leadership consultancy.
Our most recent success being in the prestigious MCA* Awards 2017: Best Consultancy – People category winning the Highly Commended Award.
Our network of consultants combines high level business leadership experience with an uncompromising focus on driving tangible value creation.
Collectively, Accelerating Experience have worked with senior leaders and their teams and delivered returns valued in the 100s of £millions.
What's holding your business back?
Many businesses fall short of their full potential. Having a great strategy is essential. So is the high-performance mindset to achieve it. Particularly in times of uncertainty or change.
Think mergers and acquisitions, market disruption or political upheaval. But investment in, and dedication to, a high-performance mindset is missing in many organisations.
The crisis of leadership
Under-investment often starts in the executive team. The impact? Business performance suffers. There's limited trust and challenge around the executive table, micromanagement, an inward-looking focus and a lack of role models.
We help leaders break through these barriers to achieve high performance, consistently. In effect, we ask the right questions to find the right answers.
"High-performance organisations have a mindset that aligns people strategy with business strategy. That mindset is critical in the way an executive team works collectively, and in how leaders lead individually. This is a business winning strategy with a huge prize." – Mike Taylor, Managing Director
* Management Consultancies Association
See https://www.mca.org.uk/library/documents/People-_HC_2017_-Accelerating_Experience.pdf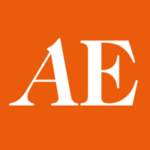 Specialisms
Strategy.
Recent articles by authors from Accelerating Experience
We don't have any articles for authors from Accelerating Experience
Service Areas

People & Change
Strategy & Innovation