1Digital Agency
Supplier Directory
1Digital Agency
Philadelphia, Pennsylvania, USA
Size: Boutique
Year founded: 2012
About 1Digital Agency
1Digital Agency is a group of design innovators, development virtuosos, and digital marketing fanatics with a passion for eCommerce that runs deep.
Headquartered in Philadelphia and Miami, 1Digital® is a digital marketing agency that has unparalleled experts devoted to every piece of the eCommerce puzzle. We invest in long-term partnerships with serious eCommerce merchants, for serious eCommerce success.
At 1Digital Agency, we see boundless opportunity in the eCommerce industry and the limitless potential in every store. We service clients in the mid-market and we're partners with enterprise eCommerce solutions from platforms like BigCommerce Enterprise, Shopify Plus and Magento.
Partnering with platforms like BigCommerce & Shopify Plus allow us to help our clients scale their eCommerce businesses with custom eCommerce solutions. We've designed hundreds of beautiful eCommerce stores for satisfied clients. Each new project carves, shapes and tweaks our process for the better.
We're constantly developing new ways to identify and eliminate anything that causes delays, creates confusion, misinterprets ideas, or adds expense – anything that puts your absolute satisfaction at risk.
And more importantly, we're constantly pushing the envelope on eCommerce web design language with user behavior to ultimately drive higher conversion and customer satisfaction.
We're experts when it comes to eCommerce website design & eCommerce user experience.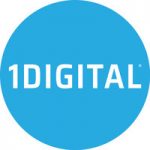 Specialisms
eCommerce, SEO, Digital Marketing, Website Design & Development, Bigcommerce, Magento, Volusion, Shopify, eCommerce SEO, digital agency, eCommerce designer, eCommerce developer, digital marketing agency, Shopify plus, BigCommerce Enterprise, eCommerce SEO Company
Recent articles by authors from 1Digital Agency
We don't have any articles for authors from 1Digital Agency
Service Areas

Customer Engagement