1789 Innovations
Supplier Directory
1789 Innovations
Coventrystraße 31, Frankfurt am Main, Hessen, 65934, Germany
+49 (0) 69 8700 3148
Contributor
Size: Boutique
Year founded: 2017
About 1789 Innovations
1789 Innovations is a strategic consultancy with a focus on organizational innovation within complex environments.
We are a group of experts who strive to understand the systemic patterns of change and are passionate about guiding organizations to reach their desired future state.
How? By co-creating visions that work and implementing design principles which focus on empowering people to become the creators of the change.
Going beyond in everything we do is the only principle we oblige since we are on a constant pursuit of true innovation.
Join us and become part of a revolutionary movement!
We get this question a lot — "Why our name is "1789 Innovations – Beyond Revolution"?
The name is, of course, an allusion to the French Revolution, but the heads are far from rolling.
Rather, we want to use our name to make it explicit how we understand the much-cited 'Digital Transformation' — we see it as a 'Systemic Change'. This means that existing organizational structures are not only fundamentally changed, but sometimes completely recreated.
With 'Beyond Revolution', however, we want to make it clear that we think beyond the chaos associated with revolutions, and that we are in a position to create framework conditions that function in the long term.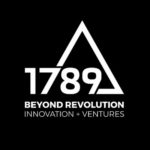 Specialisms
Organizational Design, Innovation & Entrepreneurship, Communication, Strategy Consulting.
Recent articles by authors from 1789 Innovations
Service Areas

Strategy & Innovation