Find the expert advice you need
Find the advice you need.
Need advice? We'll connect with the people who can help.
Digital transformation is not easy and sometimes you just need the right advice to help you to get started and heading in the right direction. 
Tell us where you need assistance and we'll connect you with people who can help. From thought leaders, specialist suppliers and expert advisors, we'll introduce you to the knowledge and people who can help you to transform your business. 
Adapt to COVID 19, adopt new ways of working and build resilience into your organisation.

Design your digital strategy and operating model.

Create the right organisational structure.

Build an innovation ecosystem.

Leverage the power of platform business models.

Design agility into your business.

Speed up your product development cycles and reduce time to market.

Put data at the heart of your organisation.

Increase efficiency and reduce costs.

Overcome cultural and legacy barriers.

Become truly customer centric.

Harness the power of emerging technologies  Automation, AI and Blockchain.  
Start a conversation today and we'll connect you with the help you need for your digital transformation.
To find out more call us on +44(0)7710 617618 or send a message. Speak to a specialist digital transformation advisor and start receiving the help you need today.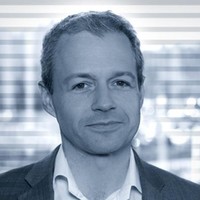 Ben Beevers – Associate Director Everyone Active
"We were looking for a partner to help us define our digital strategy and organise ourselves effectively to deliver a digital transformation. We're a complex business and wanted help with focus and alignment of key stakeholders. The Digital Transformation People were quick to understand our requirements and introduced us to some excellent service providers who were a very good match for what we were looking for. I would highly recommend them to other organisations seeking consultancy and specialist services for digital transformation"
"What stands out is their ability to quickly understand what I'm looking for and find very high-quality resources very quickly."
~ Tim Jones, Global Head of Management Consulting, KPMG
Just to say it was a real pleasure and honour to talk to someone so attentive yesterday, a rare talent".
~ Richard Nunn, CMO
We have a global network of practitioners and advisors providing services and sharing insights with businesses all over the world. Connect with them and secure the specialist services you need.
Telephone Support

Zoom meetings and face to face consultations

with a digital transformation advisor. 

On-site support

Special assignments, projects and training.
Talk to us today and set your digital transformation on the right path.