Flow Academy
Supplier Directory
Flow Academy
Dublin , County Dublin , Eire
Contributor
Employees: 2
Size: Boutique
Coverage: International
Year founded: 2017
About Flow Academy
* We do full transformations (using Enterprise Flow)
* Fix transformations (via the Transformation Sprint)
* Drive product/service innovation (using Value Discovery)
* And We Run "The Agile Business Community"
About Fin Goulding
A global top 100 CIO/CTO with extensive digital/agile expertise and now a hands-on transformation practitioner.
Leaders of Tech Board Member, Business Agility Institute speaker, MBA lecturer, Fellow of the British Computer Society and the Irish Computer Society as well as the Chief Transformation Officer and Co-Founder of the Flow Academy. In addition, I am the co-creator of Lighthouse Thinking, which is the power behind the Flow Academy.
At the Flow Academy, we work with companies in any sector who need help either starting or repairing their transformation (be that business/digital or agile). It takes just 4 to 6 weeks to get you on track.
Co-Author of "Flow: A Handbook for Change-Makers, Mavericks, Innovation Activists and Leaders – Simplifying Digital Transformation" and "12 Steps to Flow: The New Framework for Business Agility".
Successfully led large scale Global Tech teams whilst living and working in South America, North America & Europe.
About Haydn Shaughnessy
An advisor to executive management on business transformation, Haydn contributes to the development of Enterprise Flow's value discovery tools and Transformation Sprints as well as the Flow Generative Operating Model and the online resource Flowpedia(TM).
Haydn is a keen advocate for new ways to work that embrace improved social interaction (collaboration) and the collective intelligence of a company's people.
He worked for many years in the US think tank industry projecting future business strategies for Fortune 100 companies and contributed to the Wikinomics research as well as the first papers on modern platform and ecosystems strategy.
He has been an advocate of process model innovation over business model innovation for the past decade, since becoming editor of Innovation Management. An award winning documentary producer, he has also published in Forbes.com where he wrote the Rethinking Innovation column, the Irish Times where he wrote the Convergence Culture column, and the Harvard Business Review.
He is a recognised thought leader on how to innovate business processes in disruptive economies having written one of the first books on modern platform and ecosystem strategy. He served on the platform advisory panel at global financial infrastructure provider SWIFT, as well as acting as an advisor to numerous early stage companies. He provides executive level advisory services on economic disruption and is an expert in Chinese ecosystem developments.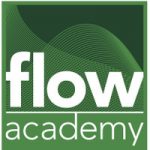 Specialisms
Agile, Flow, Strategy, Training, Consultancy, Events, Public Speaking, Disruption, Publishing, transformation, business agility, business transformation, innovation, operating models, digital transformation and platform business models and ecosystems.
Recent articles by authors from Flow Academy
Service Areas

Platforms & ecosystems
Strategy & Innovation
Transformation Management
Service Types

Transformational Leadership