Finastra
Supplier Directory
Finastra
4 Kingdom Street, London, W2 6BD, United Kingdom
+44 20 3320 5000
Contributor
Size: Large
Coverage: International
Year founded: 2017
About Finastra
Formed in 2017 by the combination of Misys and D+H, Finastra builds and deploys innovative, next-generation technology on our open Fusion software architecture and cloud ecosystem.
Our scale and geographical reach means that we can serve customers effectively, regardless of their size or geographic location—from global financial institutions, to community banks and credit unions.
Our solutions enable customers to deploy mission-critical technology on premises or in the cloud. Through our open, secure and reliable solutions customers are empowered to accelerate growth, optimize cost, mitigate risk and continually evolve to meet the changing needs of their customers.
We bring deep expertise and an unrivaled range of pre-integrated solutions spanning retail banking, transaction banking, lending, and treasury and capital markets.
With a global footprint and the broadest set of financial software solutions available on the market, Finastra has $1.9 billion in revenues, 10,000 employees and over 8,500 customers, including 90 of the top 100 banks globally.
Get maximum value from Fusion solutions
Finastra Services' core purpose is to help our customers adopt Finastra solutions, optimize their use and further advance their business. We work with our clients to deliver maximum efficiency and value, encouraging growth and innovation through our partner ecosystem.
We have the experience, expertise and ecosystem to deliver successful client programs. In the last Financial year, we and our partners completed 3 project go-lives a day.
Better, Faster, Safer
With Finastra solutions, you've chosen the platform and components that can transform your business to meet the challenges of today and the future.
Finastra Services help you get the maximum return on your investment, with better outcomes that are achieved faster and safer.
From implementation to upgrade, we use proven methods and processes to optimize time to value, cost to achieve and the total cost of operation from your chosen Fusion solution.
Finastra Services Brochure
Discover the agility and innovation to unlock your potential. Learn more.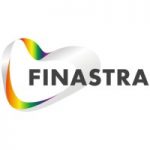 Specialisms
Corporate Banking, Retail Banking, Investment Management, Treasury, Capital Markets, Community Markets, Digital Banking, and Payments.
Recent articles by authors from Finastra
We don't have any articles for authors from Finastra
Service Areas

Enabling technology
Innovation
Strategy & Innovation