The right marketing automation technology can push the reach of your content marketing strategy, giving you more impact and providing insights to help you improve even further. The outcome? Content marketing that's more efficient and more powerful, and which offers a better return on investment; always a welcome trio of advantages.
Your marketing automation, when you break it down, is one of the most effective tools you have for boosting your content's ROI. This what you can use to demonstrate your demonstrate the worth of your content marketing, thus driving more support for your campaigns. 45 percent of agencies use their automation platforms to track and prove ROI.


But there's a problem.
A lot of the tools available today are so dynamic (not to mention flexible enough to work across multiple platforms), leveraging the technology to actually implement a more robust strategy isn't easy. More than half of B2B marketers feel the implementation process is difficult. And, only about 38 percent are using automation to pull-off more advanced marketing techniques.
In order to seriously improve your conversion rates, to capture more lead data, and to boost sales, automation has to be viewed as much more than a time-saver and a platform for churning out automated content. While, for a lot of companies, automation started out with email and then social media, today it is a lot more than this.
View automation as the intelligent, AI-inspired machine that it is, and work towards unleashing its full potential for your overarching content marketing strategy. Then you'll start seeing the ROI you want and deserve.
Better Understand Your Audience
The AI involved in a lot of today's automation tools makes it easier for you to define who your customers are. Your technology makes segmenting simpler and more accurate by grouping customers based on specified information – such as purchasing history, website activity, and demographic data. The beauty of today's tech is that it also gives us a more accurate perception of buyer segments because it takes into account how buyers change over time.
As your software continually ingests information, your buyer segments become more sophisticated and they are allowed to evolve with the changes in terms of buyer needs and wants. Sure, customer interviews, market research and customer feedback surveys are still valuable for optimizing your personas, but, combine this knowledge with what automation technology offers, and your personas become a lot more effective. This gives you the insight you need to develop more effective content marketing strategies – that are both segmented and at scale. Taken another step forward, you can further segment your content with buying stages. Almost half of marketers use dedicated content for three to five distinct buying stages.
This type of streamlined marketing can help to boost sales numbers because your audience will be more receptive to content created and delivered specifically for them. Better personas, more effective segmentation, and the ability to deliver customized content at scale… you can't beat these kinds of results. Told you automation is an ROI machine for your content marketing!
Create a Better Customer Experience
And then there's customer experience. Nothing helps marketers deliver a better CX than technology. And CX is one area in which the bar is always rising. Customers grow accustomed to a better experience with brands that excel at CX, forcing other companies to either catch up or lose market share.
You already know that investing in CX will drive the ROI of your marketing. Research shows that there's a $3 return for every $1 invested in the customer experience.
With automation, there's a lot you can do to improve your CX:
Lose less leads with an organized lead capture system. Every lead is contacted, exactly when they are supposed to be, with the right content. This means, potential customers aren't neglected.
Send leads exactly what they want based on how they interact with your website.
Lead nurturing can be behavior based. Leads who probably do want another email to hear about your latest life-changing blog post will receive it in their inbox. Those who would perceive another email as overkill, won't.
Develop more relevant content. This is a big one for improving your strategy. You can track which content your audience responds best to and what type of content helps you achieve certain goals. Then, use these insights to refine your content development, giving your audience what is the most useful and engaging for them.
Content can be personalized. Something as simple as calling someone by their first name will actually help to increase sales – studies show that personalized emails increase the average order value by 5 percent. Take personalization even deeper by using other information you've learned about your audience, and you'll get even better results. Deep personalization can drive a 17 percent revenue increase.
Predictive Analytics for Smarter Strategies
Predictive analytics are a gold mine for your content marketing strategy. With automation, you can connect the dots of how your buyers are interacting with your content at each stage in the customer lifecycle. And from this information, it's possible to get a reasonable prediction of what each part of your content marketing strategy will result in.
This goes further than being able to offer more relevant content for a better customer experience. With this type of analysis, you can assign values to different content offerings along the journey and project how effective each component, as well as the whole strategy, will be at driving sales – based on past performance and historical customer data. This makes it easier to determine how much to invest in different types of content in order to achieve the desired return.
With attribution modeling reports, for example, you can tie a conversion or a sale to actions a customer or lead took when interacting with your content, such as downloading an eBook or registering for an event. Another useful step, for those with a big enough budget, is to tie Big Data from third-party sources into your marketing tools, giving you more information about who is interacting with your content and how.
Content Marketing Beyond the Dark Ages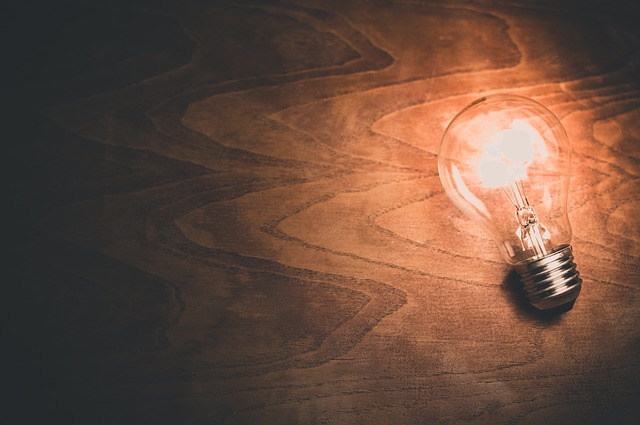 Organizations who aren't getting a clear return on their investment are probably still developing their content marketing strategy in the dark. Marketing automation sheds light on how your content is performing and on who is engaging with it.
How bright this light is and how much clarity and insight you get depends on how well you can take advantage of today's marketing technology. Broaden your use of automation tools, from enterprise level solutions to free resources like Google Analytics and SaaS platforms with a range of price points and specialities, and your source of illumination will broaden as well.
Search
Everything you need to know about Digital Transformation
Subscribe
The best articles, news and events direct to your inbox