Shelly Kramer / March 29, 2019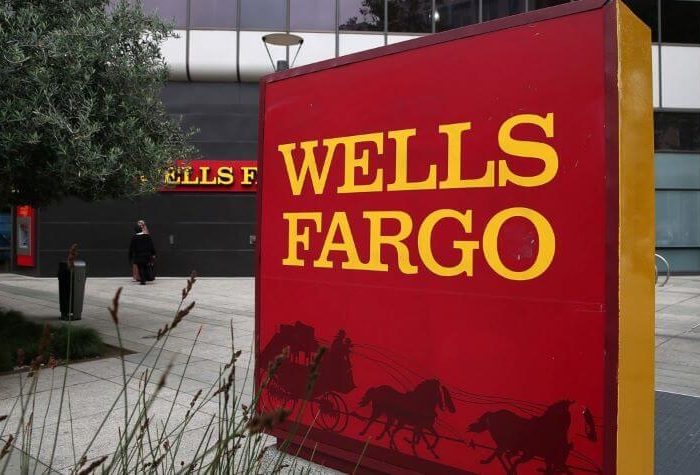 In financial industry news of the day, Wells Fargo CEO Tim Sloan is stepping down, effective immediately. While currently the CEO, Sloan operated as the company COO during the time the company was in the midst of the scandals that rocked Wells Fargo and dealt one of the most well-known financial brands a series of serious blows.
Wells Fargo Scandal Redux
In case you've forgotten, Wells Fargo's troubles began in the fall of 2016 when it fired some 5,000 plus sales reps for creating millions of fake accounts. Of course, the fact that the sales reps created the accounts in a frantic effort to reach wholly unrealistic sales goals and hang onto their jobs played a role here as well. Those agents created some 3.5 million fake credit card and bank accounts for consumers, using their personal financial information, without their knowledge or permission.
In addition, Wells Fargo employees routinely abused unwitting customers by charging them for unnecessary mortgage fees and/or forcing them into purchasing car insurance and pet insurance (and other products) they neither wanted or needed. The bank also incorrectly (and intentionally) overpriced fees for its wealth management and foreign-exchange customers. Consumers had their homes foreclosed on as the result of what Wells Fargo described as an "unfortunate computer glitch," and the Feds came knocking when it was discovered that employees had also altered documents related to the bank's business customers. There seemed to be no end to the company's troubles and the company's stock reacted exactly as you might think.
The Wells Fargo 'Recovery'
As a result of numerous investigations the banking giant was hit with a myriad of penalties and fines, including, but absolutely not limited to, a $185 million penalty assessment by the U.S. Consumer Protection Bureau, the Office of the Comptroller of the Currency, and Los Angeles legal officials, a $575 million settlement as the result of a suit by attorneys general from 50 states and the District of Columbia, a $1 billion fine levied by Federal regulators in April of 2018 for its mistreatment of customers in the mortgage and auto loan business, and a $2.9 billion civil penalty for the origination and sale of residential mortgage loans that contained false income information.
In testimony to the House Financial Services Committee, Sloan said that "Wells Fargo is a better bank than it was three years ago, and we are working every day to become better." That testimony didn't convince the Fed to release the cap limiting the company from growing its balance sheet, which is surely part of the impetus behind Sloan's departure.
Transformation is a difficult undertaking, made more difficult when faced with disgruntled or scared employees, mistrustful customers, and a tarnished brand reputation.
In the release announcing his retirement, Sloan had this to say: "This was my decision based on what I thought and believe is the best for Wells Fargo because there's just been too much focus on me and it's impacting our ability to move forward," and "It has become apparent to me that our ability to successfully move Wells Fargo forward from here will benefit from a new CEO and fresh perspectives."
The Brand Image and Culture Hit
When you step to the helm of a company that has cheated its customers and mistreated its employees, it's undoubtedly a tough assignment. Sloan assumed the CEO position in October of 2016 after some three decades with the company, when then CEO John Stumpf stepped down as word of the scandals began to surface.
Wells Fargo has struggled to retain any kind of credible brand image since news of the scandals and subsequent horror stories, shared by both employees and customers emerged. Unfortunately, some two and a half years later, things still don't seem rosy at Wells Fargo.
A New York Times article published just a few weeks ago was the result of extensive interviews with Wells Fargo employees and a survey of more than 27,000 employees in the bank's IT department from late 2018. The article reports that "… top concerns included their (employees') ability to raise grievances with managers and whether "Wells Fargo conducts its business activities with honesty and integrity." Some Wells Fargo employees interviewed said that "the company still has a high-pressure sales culture, and they voiced fear that if they report problems, they will suffer retaliation." You can read the full article here: Wells Fargo Says Its Culture Has Changed: Some Employees Disagree.
The Digital Transformation of Financial Services
The financial services industry is transforming at a rapid rate, and legacy brands like Wells Fargo and others are finding competition on many different fronts. Today's customers aren't necessarily interested in personal relationships with bankers or mortgage lenders, and are comfortable embracing technology in all things related to finance. That includes mobile banking, mobile pay, and the use of mobile apps developed by third party financial services providers are already in use, automated wealth managers are becoming all the rage (with good reason), and blockchain is on the horizon as well. Today's customers also care as much about how a brand makes them feel as they do about what a brand can do for them and, let's face it, it's hard to feel anything good about Wells Fargo.
Therein lies the rub for Sloan-and undoubtedly why it was time for him to step aside. The growth cap placed on the company by the Fed probably wasn't going anywhere as long as Sloan was around, and its impact on the company wasn't good, to say the least. Sloan leaves with a $2 million bonus for 2018, and news of his departure saw a jump in Wells Fargo shares of more than 3 percent after market close today. Good news for Wells Fargo stockholders.
It will be interesting to watch what happens with Wells Fargo from here. The Board elected C. Alan Parker, the company's General Counsel, as interim CEO and President and an external search is underway for the company's new CEO and President. This change has to be an external hire – the only way this company has a chance of changing both its internal culture, managing to somehow create an environment employees want to be a part of and feel good about, as well as repairing its tarnished brand image on the consumer side, is with new blood.
Other articles of interest:
Digital Transformation Trends in Financial Services
How Blockchain Will Disrupt Banking
How Digital Transformation is Reshaping Financial Services
Here's Every Wells Fargo Consumer Scandal Since 2015: A Timeline
Search
Everything you need to know about Digital Transformation
Subscribe
The best articles, news and events direct to your inbox