It seems like " social media engagement " is all the rage for marketers these days. You want more likes. You want more shares. You want more comments. And you want more clickthroughs.
First, it's important to know the tactics that work well to influence your followers' engagement. Think content curation, posting at the best times, connecting to emotion, and rocking solid visuals.
But after you know what to do, you need to know how to write messages that capture your followers' attention. Because great ideas without solid execution never boost your results. Which means, if you don't write well for social media, you won't get more likes, or shares, or comments, or clickthroughs. Wah-wah.
So let's boost your social media engagement by writing powerful messages, shall we?
1. 55 Social Media Message Templates to End the Blinking Cursor Nightmare
Sometimes, creative inspiration is hard to come by. So when social media writer's block hits, it's super nice to begin with examples and templates of social media messages you know will increase your engagement.
Lucky you. I'm a huge nerd and just analyzed 6,399,322 social media messages and 11 studies to help you write engaging social media messages.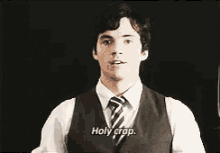 Use these social media examples as templates to help you write well in a pinch. Think of this as a swipe file (so go ahead and right click + "Save As" now, or Pin it to use for inspiration when you write social messages later).
Take that, writer's block.
2. Get More Engagement by Rocking Proven Copywriting Frameworks
So those social media writing templates are a great start, but it's handy to know the classic copywriting techniques that have been around for decades (and for good reason, because they still work) and how to apply those time-tested frameworks into writing engaging social media messages.
Problem + Agitation + Solution (PAS)
The PAS copywriting framework requires you to understand your followers' challenges in order to connect the dots of how you can resolve those pain points. The jobs to be done methodology applies well here. As you plan this type of message, ask yourself, "Why do my followers hire my product or service?" Put another way, "What project do they need to complete? And how does my product or service help?"
For example, CoSchedule's audience doesn't care about the form of the product we sell-a marketing calendar. They care about the outcome their marketing calendar produces-getting extremely organized. The PAS formula helps us write great social media messages knowing this, which you'll see in the following example.
Problem: Build credibility by clearly understanding the challenge or pain points your followers are experiencing that they clearly want to mitigate.
Agitation: Make it feel like the problem really sucks.
Solution: There has to be a better way, and there is. Present your solution.
PAS Social Media Writing Example: Managing marketing projects is a nightmare. Despite the countless hours you spend herding cats, details keep slipping through the cracks. CoSchedule gets you completely organized so you meet every deadline.
Attention + Interest + Desire + Action (AIDA)
AIDA connects the dots from the initial observation to true engagement: taking action of some kind by literally asking your followers to do something. It's a great framework for you to know because to work extremely well, you need to know why your followers would care about the message you're sharing.
So brainstorm why they'd care, then connect the dots to what you want them to do.
Attention: Appeal to what they want (i.e., the classic question every marketer should ask themselves before writing any content whatsoever). Put yourself in your readers' shoes and ask, "What's in it for me?" The unexpected works well for capturing attention, too.
Interest: Provide a little detail on how they can get what they want.
Desire: Connect to the feeling they'll get if they just take action.
Action: Ask them to do what you want them to do.
AIDA Social Media Writing Example: 3,150 percent higher social media engagement? It's 100 percent possible. And you can do it. See how.
Problem + Advantages + Proof + Action (PAPA)
The PAPA copywriting technique combines elements from PAS and AIDA together to create a super powerful message. An important element here is the credibility booster behind proving your followers will solve their problem when they check out what you're sharing. PAPA messages also tend to be more positive than the PAS formula. That's important because positivity is proven to increase engagement on every major social network.
Problem: Use the jobs to be done framework you learned from the PAS formula to understand your followers' challenges and pain points.
Advantages: Explain why their lives will be better off without the challenge. Help them envision a better life. This is emotional.
Proof: Back it up with a stat, fact, example, case study, etc.
Action: Ask them to do something.
PAPA Social Media Writing Example: Managing marketing projects is a nightmare. Getting organized will help you see every project in one place, get everyone on the same page, and meet every deadline. It worked for Convince & Convert. See how you can do it, too, with CoSchedule.
3. Boost Your Engagement by Writing for Each Social Network's Best Practices
Now you have inspiration for social media messages that have worked well in the past, and you know how to write your own with emotionally powerful copywriting frameworks. So how can you write the best social media messages for each network, taking into consideration:
The best message type?
The perfect message length?
The right amount of hashtags?
The ideal number of emojis?
Note: This is gonna be a lot to memorize. You can push the "easy" button by writing your messages with the free Social Message Optimizer.
Everything you're about to read is backed by research into nearly 6.4 million social media messages and 11 studies, so buckle up!
How to Write for Facebook
Link posts tend to perform best on Facebook, followed by image and text.
The best Facebook posts are 111 characters long. Posts that are 119 characters long are good, and posts around 40 characters long are OK.
Use zero hashtags on Facebook (even though the network does support them).
Use one emoji in your Facebook post.
How to Write for Twitter
Rock Tweets with images. Text Tweets take second place for increasing engagement, and link Tweets take third place.
The best Tweet length for engagement is 103 characters long (that includes the link, too). Tweets that are 113 characters long are good, and Tweets with 93 characters are OK.
The best Tweets have two hashtags. Make sure your Tweets have at least one hashtag to increase your chances of engagement.
Use one emoji in your Tweet.
How to Write for Instagram
No surprises here: The best Instagram posts are images, followed by video.
Write posts that are 241 characters long. Posts with 200 characters also perform well, followed by 224 characters.
Include about 11 hashtags in your Instagram posts. Posts with five hashtags take second place, and posts with 10 hashtags take third.
Instagram thrives on emojis, so use three as much as possible. Instagram posts with two hashtags perform well, and posts with only one hashtag are alright.
How to Write for Pinterest
Again, no surprise here: Image Pins perform best on Pinterest.
Write your Pin descriptions to be 215 characters long. Pins with 148 characters tend to perform well, followed by 141 characters.
Even though Pinterest supports hashtags, Pins with zero hashtags get the most engagement.
Don't use emojis on Pinterest if you're after engagement.
How to Write for LinkedIn
The best message type for LinkedIn is a link post. Text posts come in second, and image posts come in third.
The most engaging LinkedIn posts are 149 characters long, followed by 125 and 95, respectively.
LinkedIn does support hashtags, however, LinkedIn posts without any hashtags tend to get the most engagement.
Use zero emojis in your LinkedIn posts.
How to Write for Google+
The most engaging Google+ posts are link posts, followed up with image posts and then text posts.
Write your Google+ posts to be 65 characters long. Posts with 60 characters come in second place, and you can also try really long with 502 characters coming in third place.
Include three hashtags in your Google+ posts, followed by two or at least one.
Include one emoji in your Google+ post.
The best way to increase your social engagement? Share content your audience is truly interested in. Click To Tweet
Now You Know How to Write for Social Media
Are you feeling like Neo in that scene in The Matrix where he learns kung fu?
I want to leave you with a final thought about social media mechanics from the master himself, Jay Baer:
"Every single one of these reports ignores an unassailable certainty about success in social media marketing: Social media posts that succeed are those that are worth posting."
While it might feel easy to use the templates all the time, to write the perfect length and use the perfect number of hashtags, the best way to increase your social media engagement is to share content your audience is truly interested in.
Get a weekly dose of the trends and insights you need to keep you ON top, from Jay Baer at Convince & Convert. Sign up for the Convince & Convert ON email newsletter.
Use this resource as a guide. Ship your posts. Analyze your data. Repeat what works, and remove what doesn't. But never let the fear of failure prevent you from starting. Good luck!
Search
Everything you need to know about Digital Transformation
Subscribe
The best articles, news and events direct to your inbox