Jeff Ashcroft is a dear friend of mine. He's the host of the popular #MMChat on Twitter every week where he hosts some of the most progressive conversational streams on business modernization and innovation.
Recently, he invited me to share my the story behind my latest research, " The Digital Change Agent's Manifesto: How the People Behind Digital Transformation Lead Change From Within." In a flurry of 140-280 character questions and answers, I set out to help "change agents" understand not only are they not alone but they're also the champions of tomorrow's leadership. You can follow the conversation as a Twitter Moment complete with imagery and GIFs and commentary from all participants. I've also included the direct Q&A below.
I hope this helps you…
Q1: You've been a leading voice in digital transformation and corporate innovation for years now. What have you learned in your experience to date?
In my research over the years, I've learned that #digitaltransformation is less about #digital and #innovation is less about technology. I know that seems oxymoronic, but its why I became a digital anthropologist. It's all about human beings.
I've also learned that many companies aren't operating with a greater purpose when it comes to #digitaltransformation and #innovation. It's a bit more mechanical. Move to the cloud. Get mobile! Adopt #AI!
At the same time, at least companies are thinking about or investing in some type of change. In @altimetergroup's annual " State of Digital Transformation " research, we found the #CX is the top driver. #EX is coming up too!
We also found in our " State of Digital Transformation " research, that not knowing digital customers, #culture and lack of expertise are among the top hurdles facing organizations.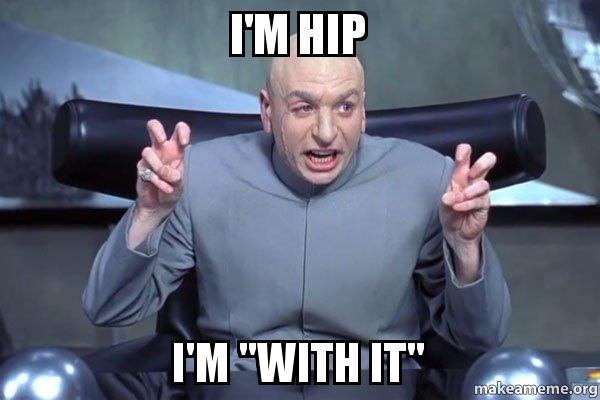 Q2: What are some of the biggest mistakes that companies make in digital transformation and what are some of the areas of opportunity in 2018?
Some of the biggest mistake organizations make in #digitaltransformation and #innovation is not having a cohesive vision and purpose for change other than "we need to be more digital" and "we need to be more innovative.
Other big mistakes trace back to the beginning of all of this work…namely, perspectives, mindsets, processes, rewards/incentives, are still rooted in legacy constructs.
Another mistake, and it's big, comes down to how companies (namely executives, shareholders and the board) see #digitaltransformation and #innovation as cost centers and not investments.
We live in an era of #digitalDarwinism, technology and society evolve. Business aren't keeping up. As Galileo once said, "E pur si muove," or "And yet it moves." The phrase is a pithy retort implying that "it doesn't matter what you believe; these are the facts."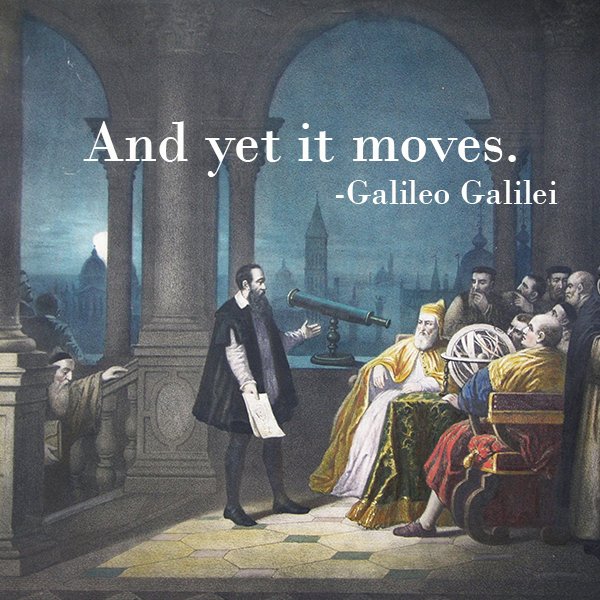 Q3: What do companies miss when it comes to innovation and how can they get it right in the new year?
What blew my mind the "State of Digital Transformation" research is that 64.6% that are prioritizing "evolving customer behaviors and preferences" as a key driver for #digitaltransformation yet only 34.8% have mapped out the customer journey in the last year.
This means that most companies are investing in digitaltransformation, but most don't know why. They're prioritizing technology and roadmaps over real insights into human behaviors, preferences, expectations, values, et al.
If I were to start somewhere, it would be to solve for the experience gap that exists today between customer priorities and executive mandates. That gap represents the exposure to disruption.
The other thing to remember is that the evolution that's taking place in customer (B2B and B2C) markets is also happening in your workforce and with prospects. People are changing and most decision-makers are out of touch with humanity.
Q4: You just published a new research report that's a bit of a departure for you, "The Digital Change Agent's Manifesto." What is it about and what was the inspiration behind it?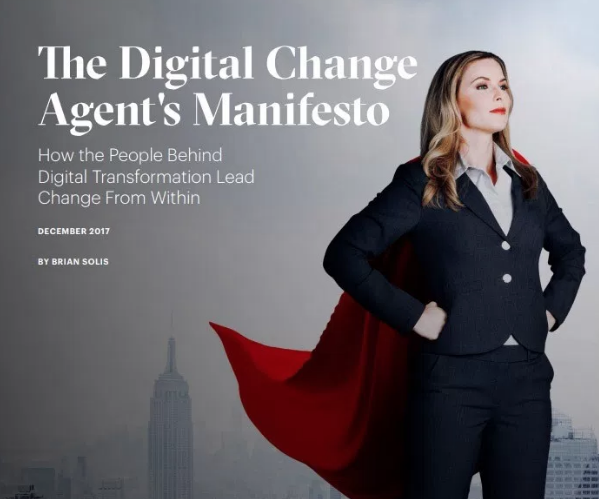 The Digital Change Agent's Manifesto is some of my most important work to date. After all my time as an analyst researching #digitaltransformation #innovation #corporateculture #experience, I found that I was a therapist time and time again.
What's missing from all case studies, presentations, articles and talk of change and advancement are the stories of the real people fighting behind the scenes to drag companies toward the future. This is their story!
#DigitalChangeAgents are savvy and passionate about all things digital. But, many of them aren't versed in change management work or the psychology and human studies behind it. That doesn't stop them however. What gets in their way are laggards.
Every day, it's a miracle that most still come to work. Execs, managers, board, shareholders, et al., must find, support & shield their #DigitalChangeAgents! They represent the future…right now. They represent the ability to close the gap between legacy & promise.
Q5: What advice do you have for digital change agents and what can they do differently in the new year?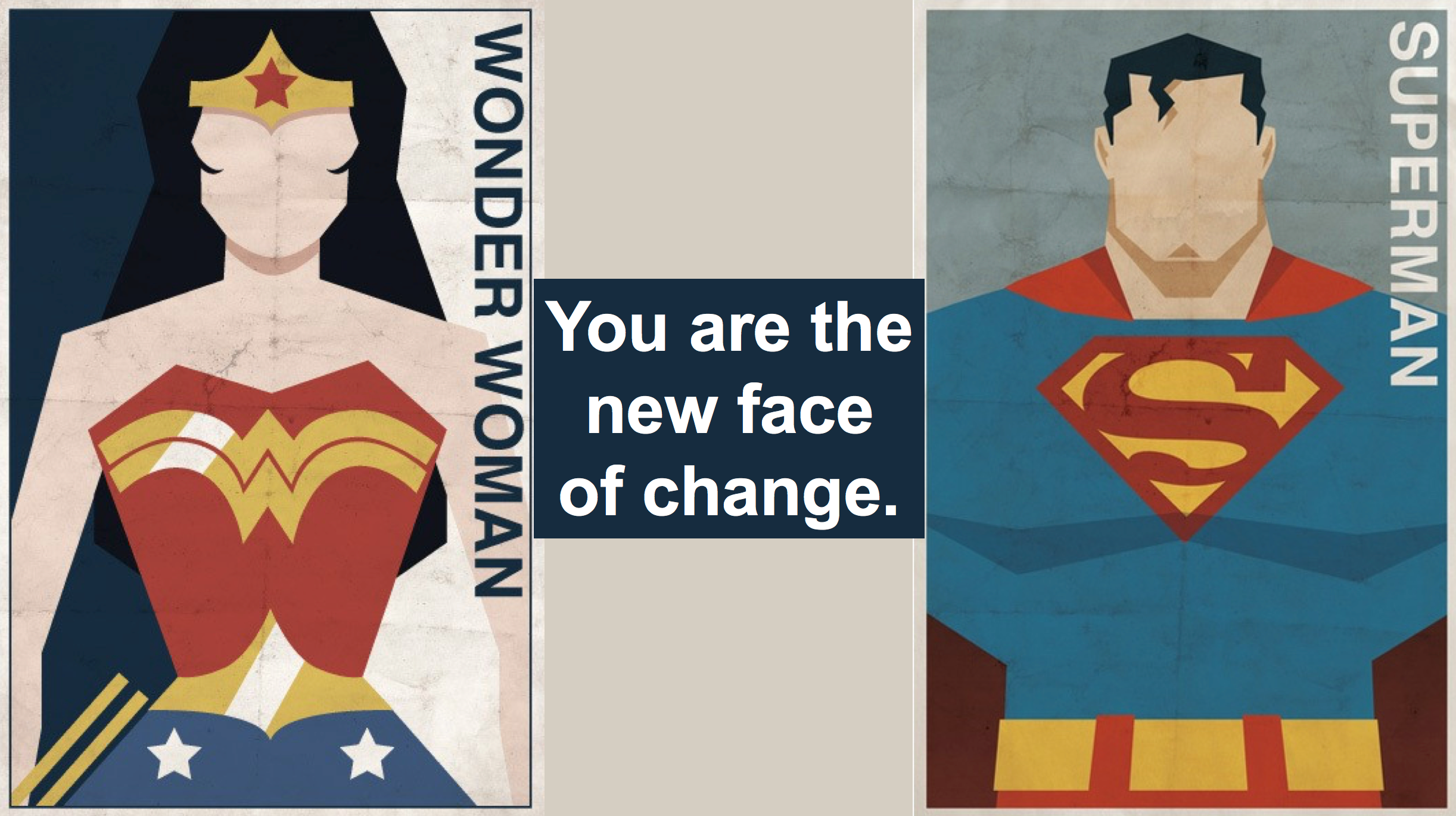 1st Please read The Digital Change Agent's Manifesto. It represents 5 years of work and was inspired by people like you.
2nd Know that your passion and expertise is more valuable than you may know. Also know that your place in the future of business is more important than your executives and colleagues can appreciate or articulate.
3rd if you're waiting for someone to tell you what to do, you're on the wrong side of innovation. If you want to lead change, then you have to step outside of your role, comfort zone and area of expertise to learn #changemanagement and how to bring people together.
4th Know that the real inhibitors to change are ALL human…fear, egos, saboteurs, self-doubt, skeptics, etc. You also have challenges within that you must accept. The real work comes in building bridges between the differences in you and others to reach a common goal.
5th Realize your detractors are those who have been successful or who are comfortable with the present. They will not gain from the future if they or you try to prolong the past. Yet your colleagues, consultants, service providers speak their language because there's $ in it today. This fosters short-termism and encourages iteration instead of innovation.
6 th Become a storyteller, someone who can translate what's happening outside, what's happening inside, how it affects each stakeholder group, what it represents to them (optimism) and how to get everyone to believe that change is in their respective best interests. See the report for other attributes you must adopt!
7th Stay strong. Know that real leaders aren't those who just get others to follow them. Leaders are those who empower others to learn, unlearn and grow to build a community of like-minded #changeagents who together construct the future of business and relevance.
8th Find those like you. You can't do this alone. But more importantly, you are not alone.
About Brian
Brian Solis is principal analyst and futurist at Altimeter, the digital analyst group at Prophet, Brian is world renowned keynote speaker and 7x best-selling author. His latest book, X: Where Business Meets Design, explores the future of brand and customer engagement through experience design. Invite him to speak at your event or bring him in to inspire and change executive mindsets.
Connect with Brian!
Twitter: @briansolis
Facebook: TheBrianSolis
LinkedIn: BrianSolis
Instagram: BrianSolis
Youtube: BrianSolisTV
Snapchat: BrianSolis
Search
Everything you need to know about Digital Transformation
Subscribe
The best articles, news and events direct to your inbox